7 common questions about boat insurance
A pleasure boat means being able to escape, relax and have fun. To help you protect these precious moments and take maximum advantage of them, we have compiled the answers to the seven most frequently asked questions about boat insurance.
1.Is boat insurance mandatory?
No. It is strongly recommended that you insure your boat, but you are not legally required to do so. However, if you took out a loan to buy your boat, your creditor may require you to insure it.
2. Why is it recommended that you insure your boat?
Because it's the best way to protect your investment. The right boat insurance can protect you against serious financial loss, giving you peace of mind. Think about it: If you don't take out insurance, how much would you have to pay in one of the following situations?
You're liable for injuries sustained by another boater after a collision with your boat and are being sued for hefty damages.
You want to replace your boat after it was stolen or destroyed by a fire in the building where it was stored.
You have to get your boat towed because the motor dies.
You need to repair your boat after a collision, breakdown or vandalism.
3. Do all insurance companies offer similar boat insurance?
No. Only several Quebec insurance companies offer insurance specially designed for pleasure boats. The other companies have you add coverage for your boat to your home insurance policy. This means, as you've probably already guessed, you need to insure your boat and your home with the same company.
Here's a tip: Take the time to shop around and compare the various products! For example, some insurance includes advantages and additional coverage tailored to the specific needs of pleasure boaters. And their rates are calculated based on the type of boat, its usage, the desired level of coverage, etc.
4. What are the main insurance coverages available for pleasure boats?
Civil liability insurance: You're covered if you cause property damage or bodily injury to a third party when using your boat. In such a situation, this coverage saves you from assuming the full cost of indemnities that may prove to be quite hefty. It can be purchased on a stand-alone basis or in combination with coverage against damage to your boat.
Coverage against damage to your boat plus property and equipment on board. It should also cover the boat cradle and the trailer used for transporting your boat when it is out of the water. There are various levels of coverage from basic to all-perils coverage.
5. What optional coverages can be added to better protect my boat?
Agreed amount coverage protects your investment in your boat in the event of a total loss.The agreed amount is a fixed amount of insurance that you agree upon with your insurance company. It usually corresponds to the purchase price of your boat. Without this coverage, you would still receive an indemnity if your boat were to be declared a total loss, but it would correspond to the market value of your boat calculated at the time of the claim.
Coverage against uninsured third parties provides you with an additional amount if an uninsured watercraft causes injuries to you. This coverage offers a maximum amount of $500,000 and is available from certain insurance companies.
6. What information do I need to provide when I insure my boat?
Here are the major pieces of information you need to have handy when you insure your boat:
Your boating experience, meaning the number of years you have operated a boat.
The boating claims you have filed in the last 5 years (e.g. collisions, theft, fire or vandalism)
The names of the other people who will be operating the boat.
If any of the people who may operate the boat have had their driver's licences revoked.
Le type, la longueur et le modèle du bateau. 
The type, length and model of the boat.
The type and horsepower of the motor(s).
Equipment and accessories that need to be covered such as a tender, electronic navigational equipment, a trailer or boat cradle.
The purchase date and price of the boat and motor.
The hull's serial number (HIN):
This is the unique 12-digit hull identification number that is marked on all pleasure craft made in or imported into Canada. It is used to identify lost or stolen boats, as well as those that are subject to a manufacturer's recall. The HIN must be marked in two locations on the boat:

On the outside upper right (starboard) side of the transom or, if the boat does not have a transom, it must be displayed on the upper right (starboard) side of the rear of the hull.
In a hidden location such as the interior of the boat or beneath an accessory or hardware.
If your boat doesn't have an HIN, you can obtain it from the manufacturer.

Installation of a theft prevention system such as a lock on the trailer coupler, an anti-theft locking ring on the motor shaft, a tracking system or anti-theft marking.
Depending on the value and model of your boat, your insurance company may require you to install a lock or anti-theft locking ring to reduce the risk of boat theft.
The territory where the boat will mainly be used.
The location where the boat will be stored in winter.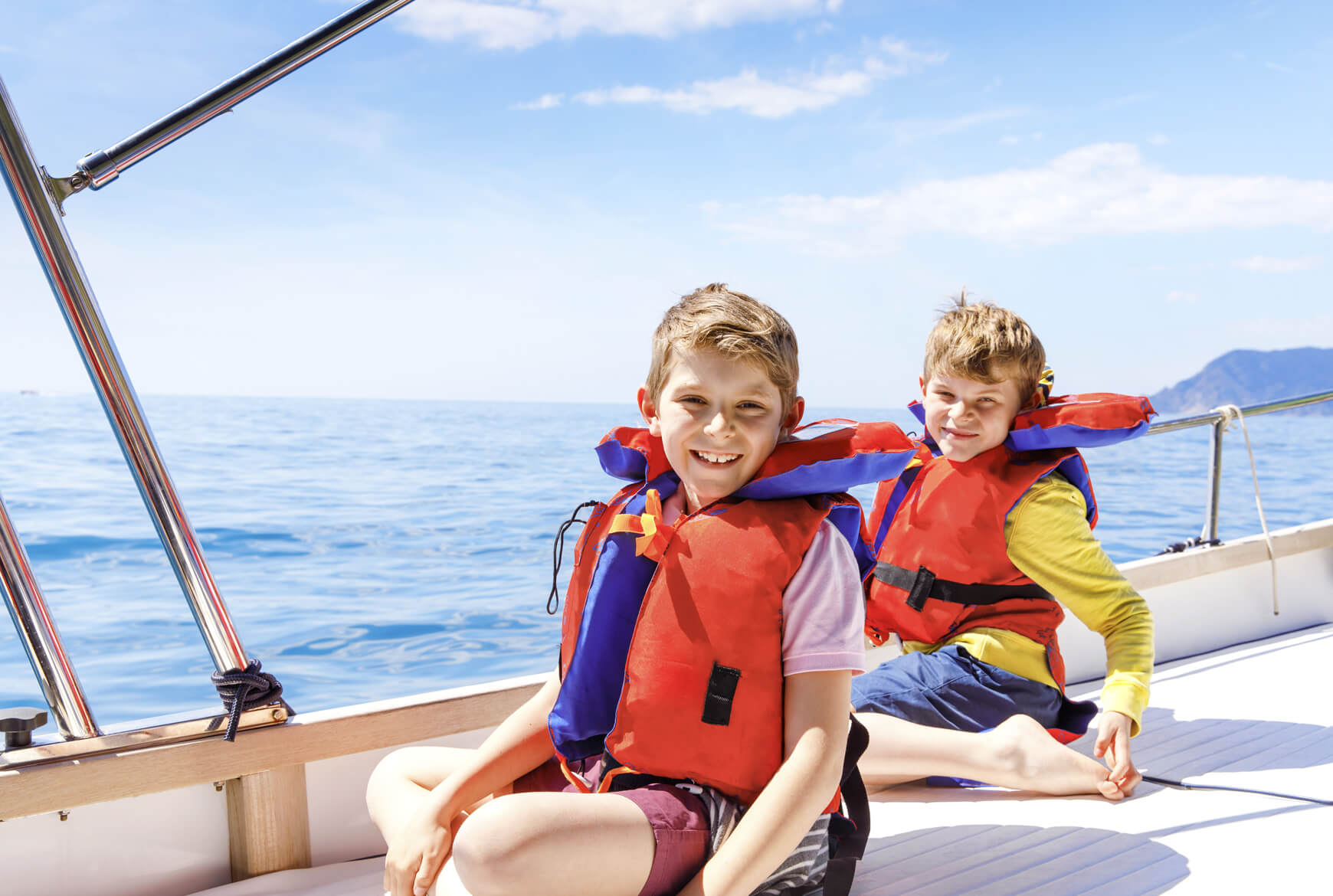 7. Who is covered by my insurance when operating my boat?
A person other than yourself can operate your motor boat without your having to directly supervise, provided this person has your permission and complies with the legal requirements. The person must have valid proof of competency. In addition, the person must be at least age 16 and comply with age and horsepower restrictions.
Under age 12: 10 horsepower (10 hp) motor
Between ages 12 and 16: 40 horsepower (40 hp) motor
Have more questions or need more tips about boat insurance? Contact your insurance company. Its job is to help you understand how your insurance works and guide you toward the coverages that are best suited to your needs.
Beneva
La Capitale and SSQ Insurance
become Beneva
That means a whole lot more good people have you covered!