The Client Centre is your very own online space to stay on top of things! Manage most of your insurance and investments, whenever you want, wherever you want.
Quick view
Access to your insurance and investments 24/7
Log in to the Client Centre from your laptop or smartphone, or download our app for a leaner version. Take your pick!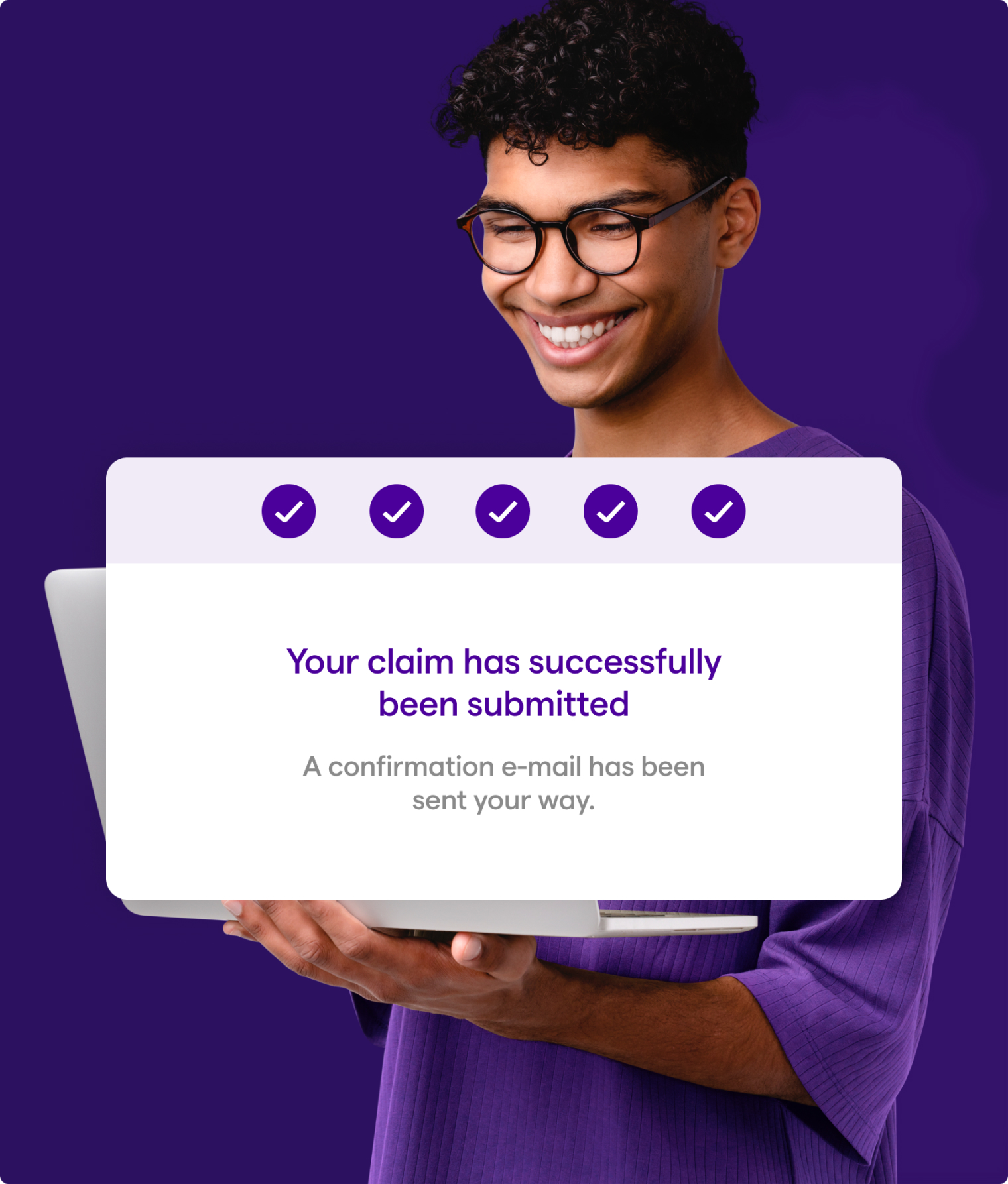 You can submit claims online for many types of coverage. It's really one of the most efficient ways to claim. Plus, you get to do it at your own pace.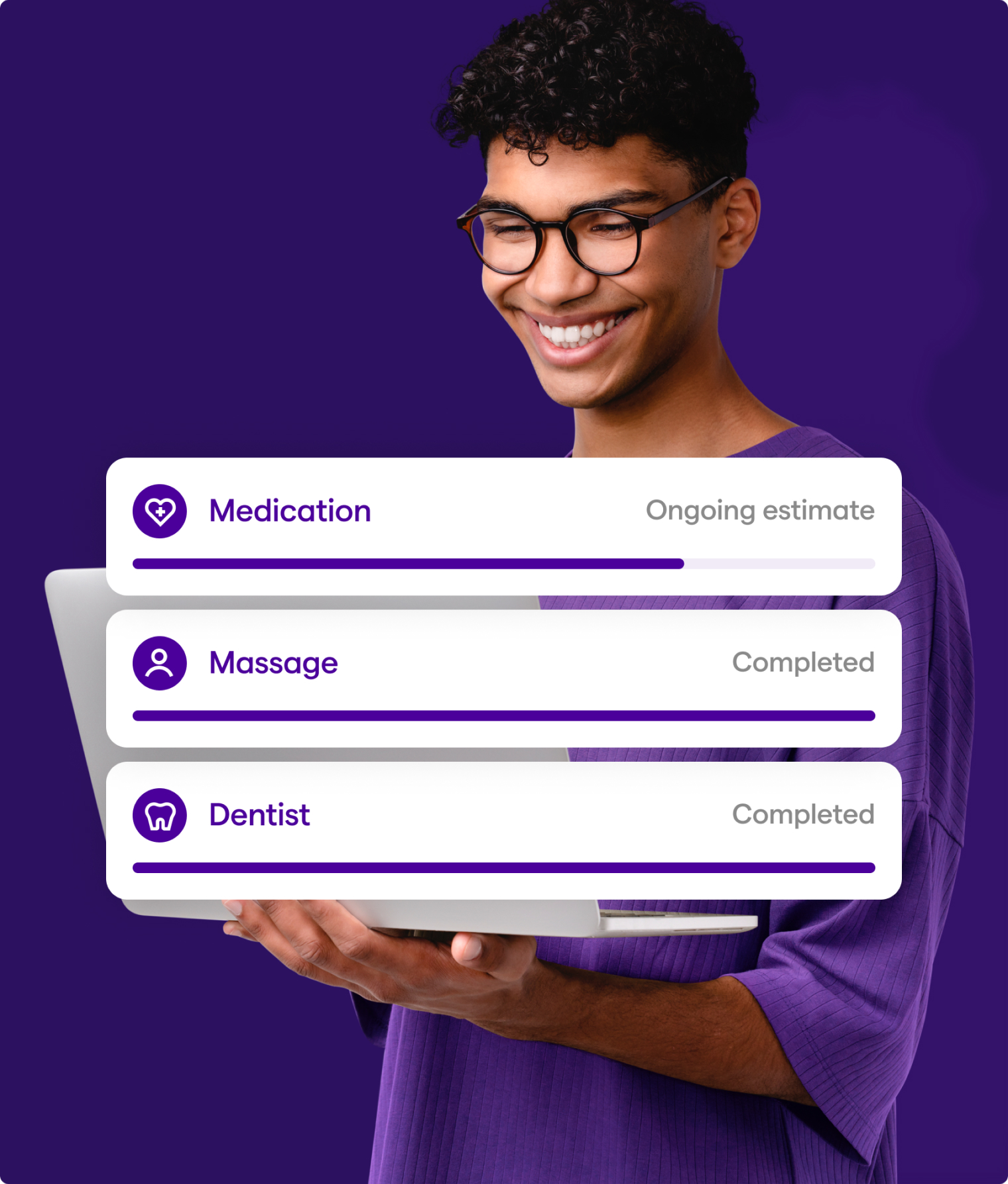 Most group insurance claims are reimbursed within 48 hours if you're registered for direct deposit—not all, but almost! And in all cases, you can track your claims online in your Client Centre.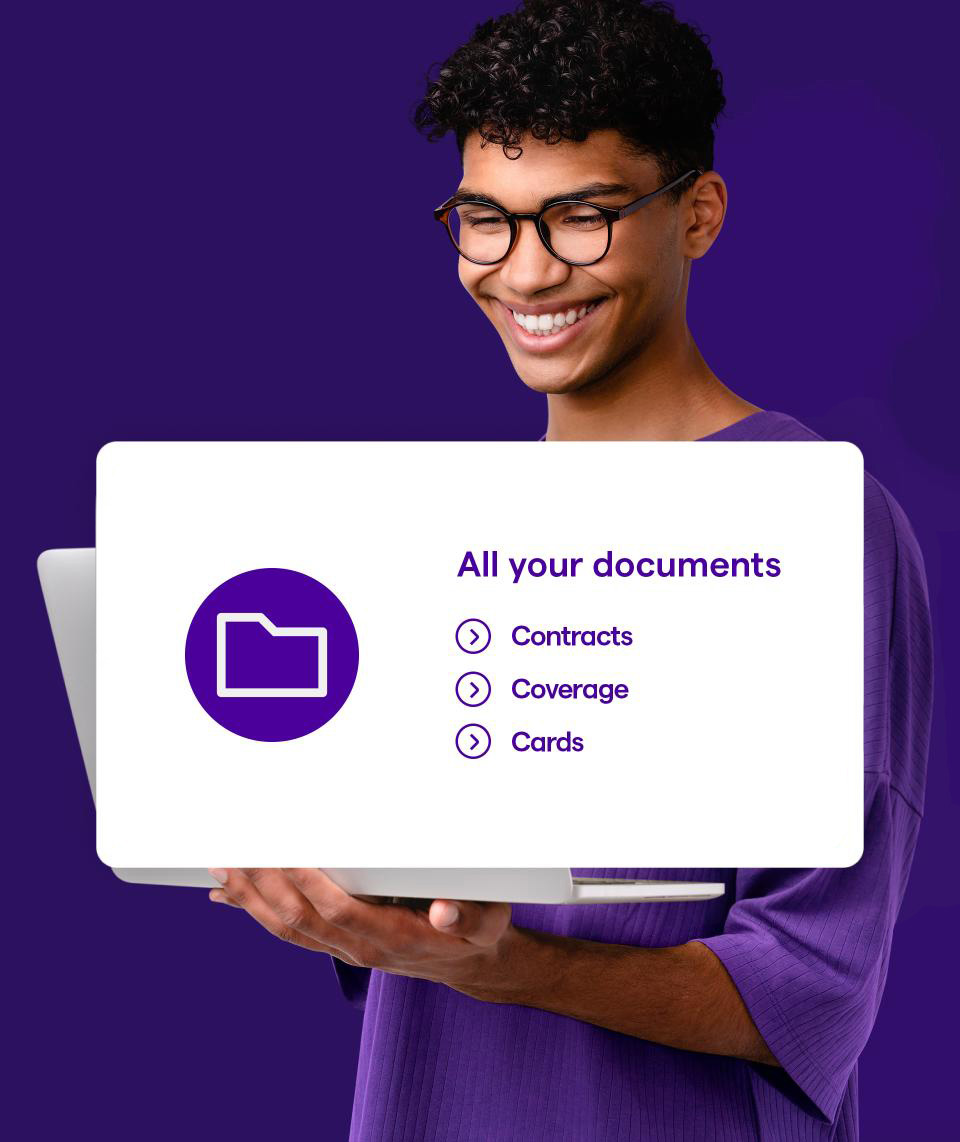 No more hunting for documents. Everything you need is in your Client Centre—your policies, coverage and the amounts you can still claim.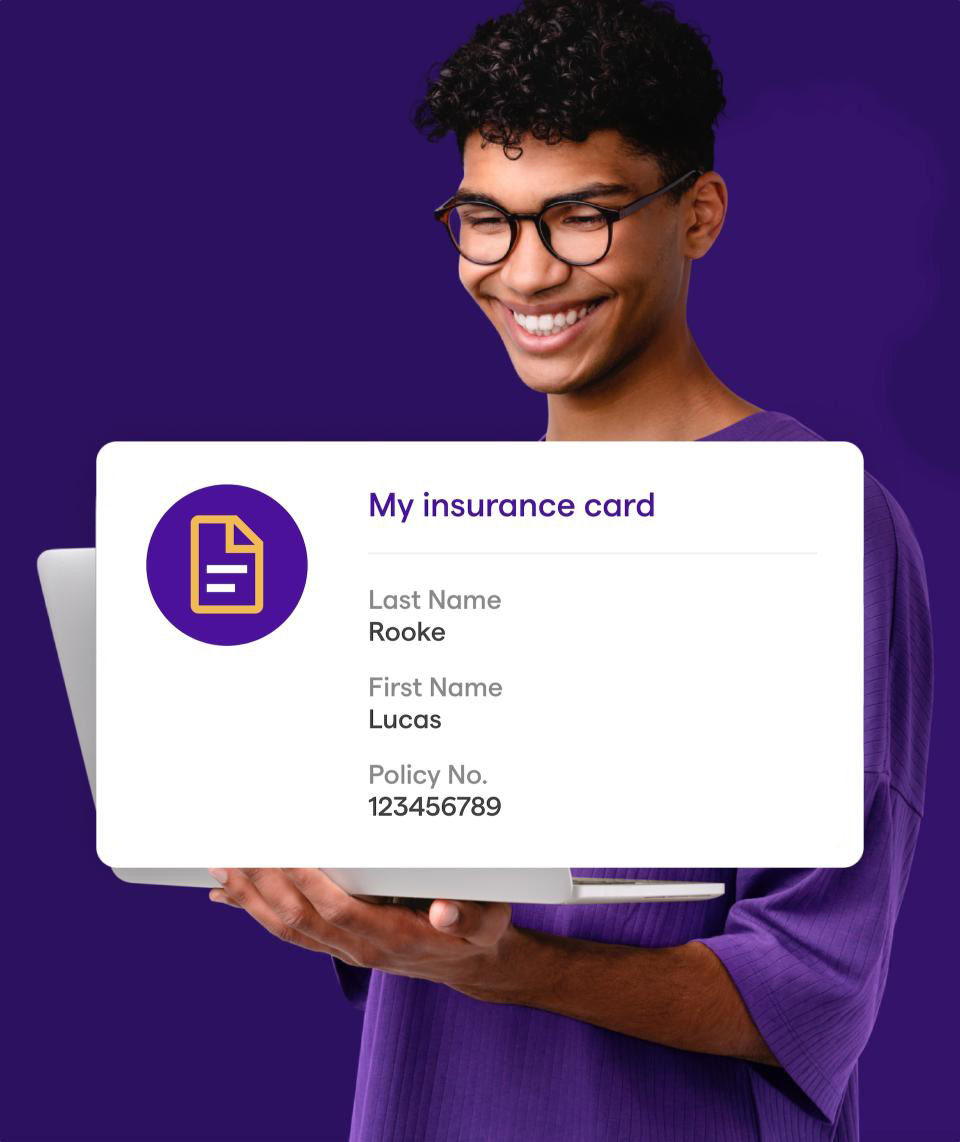 No scrambling to find your car insurance certificate or group insurance card when you need it.
Convenient features you'll love
Check if services or care is covered before you reach for your wallet. Always good to know.
Claim online and get reimbursed within 48 hours for most care. Quick claim, quick refund.
Consult your insurance documents: policies, statements and insurance card are waiting for you.
Track down your auto insurance certificate when you need it.
Get your car back on the road or into storage… just sitting at the computer or using your smartphone.
Submit car insurance claims in the blink of an eye.
Avoid searching high and low for your policies and coverage details.
Follow up on your home and car insurance claims. We also tell you which agent is assigned to your file.
Manage and add insured items to your damage statement after a home claim. Pretty handy when you forget something.
Consult your life, critical illness and disability insurance policies. Just between us, nobody knows all this by heart.
Stop wondering where you put your annual statements and find them all in a few clicks.
Investment products

Follow your investments and account balances. It's a great feeling to be on top of things, we get it!
View your semi-annual statements.
Access your transaction statements from the past two years.

High Interest Savings Account1

Keep track of your growing nest egg.
The Client Centre is designed to get to the point.
Consult the policies for each of your insurance products at any time of day.
Access your insurance certificate.
Track new claims and access old ones.
View your payment and billing details.
New
The Client Centre just got better
Get ready for a more personalized user experience.
Your Client Centre account now features a brand new page with all your products finally together. And if one of your products seems to be missing, it's easy to add it yourself!
Beneva
La Capitale and SSQ Insurance
become Beneva
That means a whole lot more good people have you covered!