The price of construction material and your insurance
Over the last few months, Canadians have seen a major spike in the cost of construction material. Whether it's the price of lumber and other wood products, aluminium, iron or cement, to name but a few, the price increase is very real.
Why so much? Do they have an impact on home insurance premiums? How can you minimize the impact? Read on to get answers to these questions, and more.
First, the increase in construction material costs.
There are many factors that can explain the explosion (yes, explosion is definitely the right word in this context) in material costs, including the pandemic and a labour shortage.
The pandemic, which shook up the entire world over the last 3 years, is in fact one of the causes for the current situation. During the global crisis, production in many factories came to a halt. Suddenly, construction material production was delayed. After the confinement period, demand for the equipment skyrocketed. So much so that demand surpassed supply by a significant amount. The situation also created a distribution issue, which also increased the cost of construction material. When commodities are rare, prices increase.
As a result, the increase in the price of various components of a home has an impact on many home insurance claims. It's pretty obvious. To build, you need materials...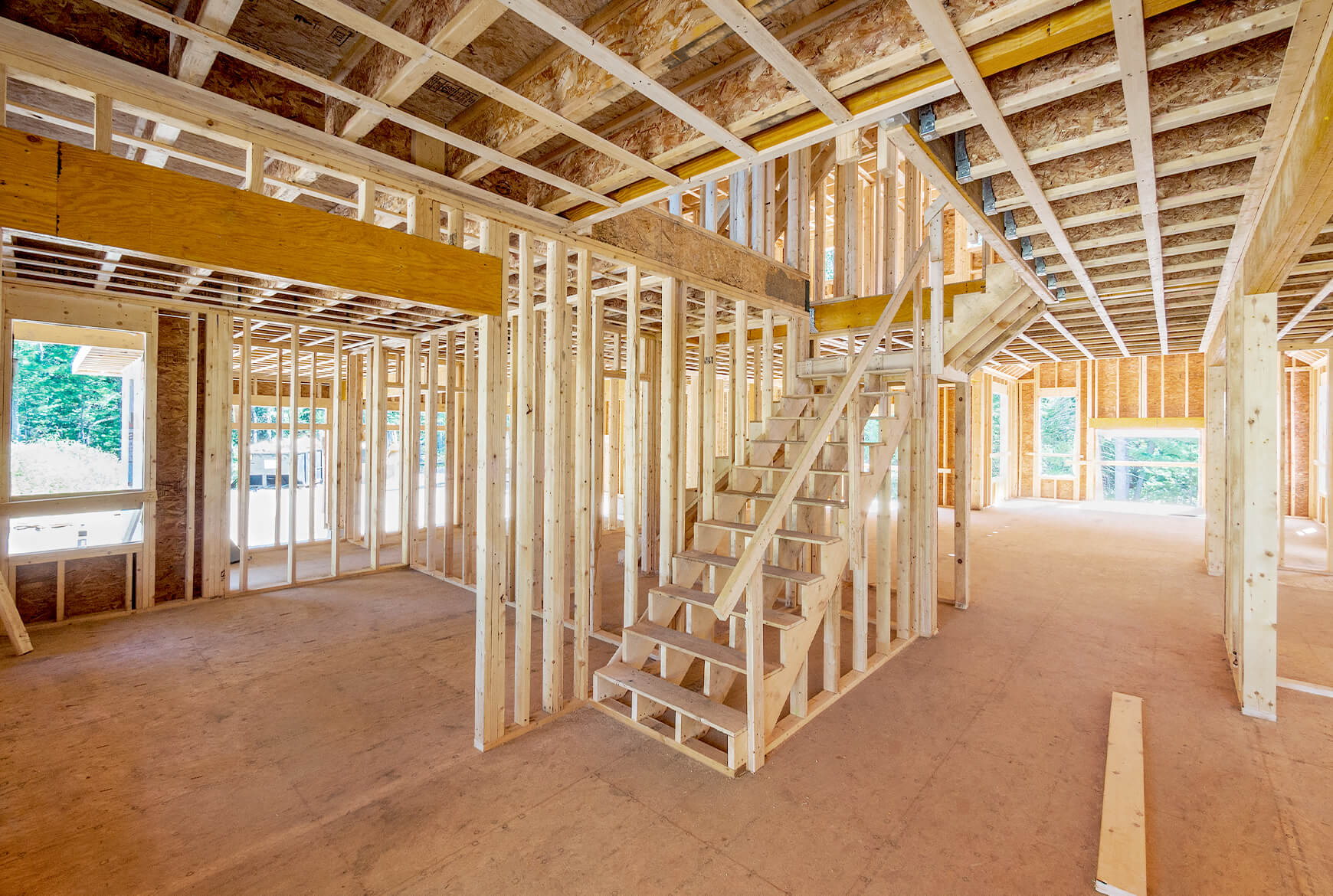 Did you know? The likelihood of submitting a claim has an impact on the premium calculation. In other words, insurers assess the risk of losses to determine their prices. So when the number of claims goes up considerably, so do the rates. These types of adjustments are common practice in all business sectors. Insurance is no exception.
How can we concretely explain an increase in home insurance? There are many factors, actually... (What, there are more...?)
An increase in the frequency and severity of damage
Each year, losses such as flooding occur in this country. During the last few years, heavy rainfalls impacted 314 Quebec municipalities. That means tens of thousands of claims were submitted to insurance companies, and millions of dollars paid out for insured losses.
It's true that the cost of replacing, repairing or rebuilding damaged property is climbing.  But not only has the price of construction materials increased, but so has the price of labour. And to repair damage, you need both...
The labour shortage (still ongoing…)
There's a shortage of workers in all industries. In the Canadian construction industry, approximately 70,000 jobs need to be filled. So how does labour shortage factor into the equation?
In a claim submitted following a loss, your insurer's job is to put you back in the situation you were in before the incident occurred. This usually means making a significant investment in money and labour. And since we're now in a period during which we have more work than workers, their salaries must be more attractive. All this adds up pretty fast.
Climate change
Let's talk about it! For several years now, floods are occurring at any time of the year and becoming more frequent. We're also seeing more tornadoes. This doesn't even factor in winter which includes freezing rain, snowstorms or deep freezes. And let's not forget forest fires! All these events are happening more often and have a paralyzing effect on the distribution of materials. For example, the average cost of a loss may go from $12,000 to $23,000. Mother Nature has been more taxing than ever!
In the coming years, the risk of flooding will surely be higher due to climate change, which, undoubtedly, is real.
Increase in the price of construction materials
Yes, construction material is expensive...it's pricier than ever. But we still need the equipment, especially after a loss!
Rebuilding a house is more expensive than ever. So is repair work. It all adds up, but it also has the same effect on your insurance premiums. The repercussions are mind blowing, wouldn't you agree? So then, how can we reduce the financial impact on you?
Develop a savings strategy
As the saying goes, nothing ventured, nothing gained. So why not take a shot at lowering the cost of your home insurance. You have everything to gain.
Bundle your insurance
Combine all your insurance products with the same insurer. Your home, car, RV... all insured under the same roof. You're likely to get a discount for bundling your products. A few dollars saved here, a few more there...
Increase your deductible
Why? To reduce your monthly payments. If your deductible goes from $250 to $500, for example, you will pay less for your premium. However, you must be confident you would be able to pay the deductible amount in the event of a loss.
Adjust your coverage
Tailor the coverage level according to your needs. Do you really need all your various coverages? Your home insurance helps you avoid costs that could result from an eventual loss. The price is set based on the value of your home, but also of your property. Make sure to get coverage that reflects the value of your assets.
So, was that helpful? In any event, you now have a better overview and more options...
Beneva
La Capitale and SSQ Insurance
become Beneva
That means a whole lot more good people have you covered!