5 tips for insuring your cottage
"Any plans for the weekend?"
"Yeah, we're off to the cottage!"
For many, going to the cottage is a source of total joy. To make the most of this bliss, it's important for your cottage to be well insured. Here's what you need to know about seasonal or second home insurance.
1. Secondary or Seasonal?
When it comes to insurance, there is a difference.
A secondary dwelling

In general, this means that your cottage is liveable and accessible year-round, and you spend at least 50 % of your time there (vacations, weekends, etc.).

A seasonal dwelling

You only stay there in the winter or summer.
Keep in mind that from the insurer's point of view, the longer a dwelling is unoccupied, the higher the risk. It's obvious. If you're not there, you can't limit the damages in the event of a loss.
2. Coverage
The factors that will influence your cottage insurance premium the most are:
the cottage's value, including furniture and equipment.
location and accessibility.
how you use it.
its age.
The insurer will determine your coverage based on needs and frequency of use. You also take out coverage against theft and vandalism.
Be sure to request several quotes before making a decision. Coverage will vary from one company to the next!
3. Civil Liability
Your property must be secure and well-maintained. Regardless of its value or frequency of occupation, civil liability insurance protects you in the event that someone is injured on the insured premises or you cause damages to another person's property.
4. Rental Property
The internet made renting cottages a whole lot easier, whether short- or long-term. Renting is a great way to monetize an otherwise empty cottage. However, you must inform your insurer to make sure you're well insured.
If necessary, you could consider taking out protection that covers loss of rental income in the event that a covered loss makes your cottage unavailable to guests.
5. Security Checklist
Since you can't always be at the cottage. To reduce the risk of theft, vandalism, water damages or fire, make sure to:
Lock the doors, windows, shed, etc.
Store all your valuables (bikes, barbecues, etc.) or bring them with you.
Shut off the water (if possible).
Disconnect all appliances.
Install an alarm or detection system that is connected to a central monitoring station (fire, theft, water leaks)
Finally, if you use a combustible heating appliance or system :
Get an extinguisher
Install a carbon monoxide detector
Carry out manufacturer recommended maintenance
Store the combustible away from a heat source
Dispose of all residues securely
Taking care of your cottage will help you make the most of it!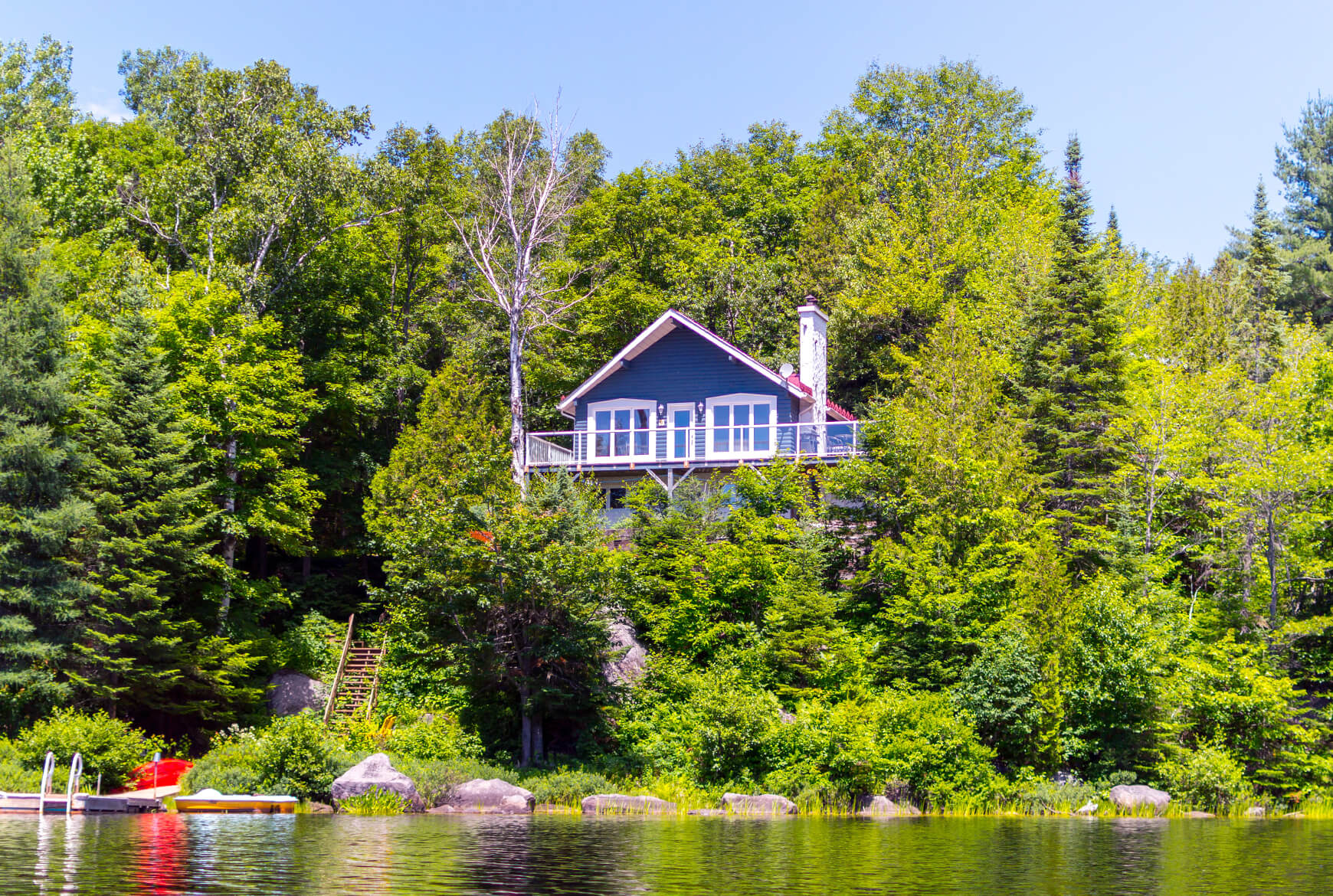 Do you need advice about cottage insurance?
Speak to an insurance representative, who will assess you needs and recommend adequate coverage.
Beneva
La Capitale and SSQ Insurance
become Beneva
That means a whole lot more good people have you covered!