How to choose snowmobile insurance that's right for you
Snowmobiles allow you to make the most of winter. It's an activity that offers riders a true sense of freedom. However, before you start zipping through the snowy trails, make sure you're adequately insured. Here are a few tips to help you choose snowmobile insurance that's tailored to your needs.
The Société d'assurance automobile du Québec (SAAQ) doesn't cover your injuries, or your passenger's, if you're involved in an accident with another snowmobile. That's why you need to protect yourself with adequate insurance.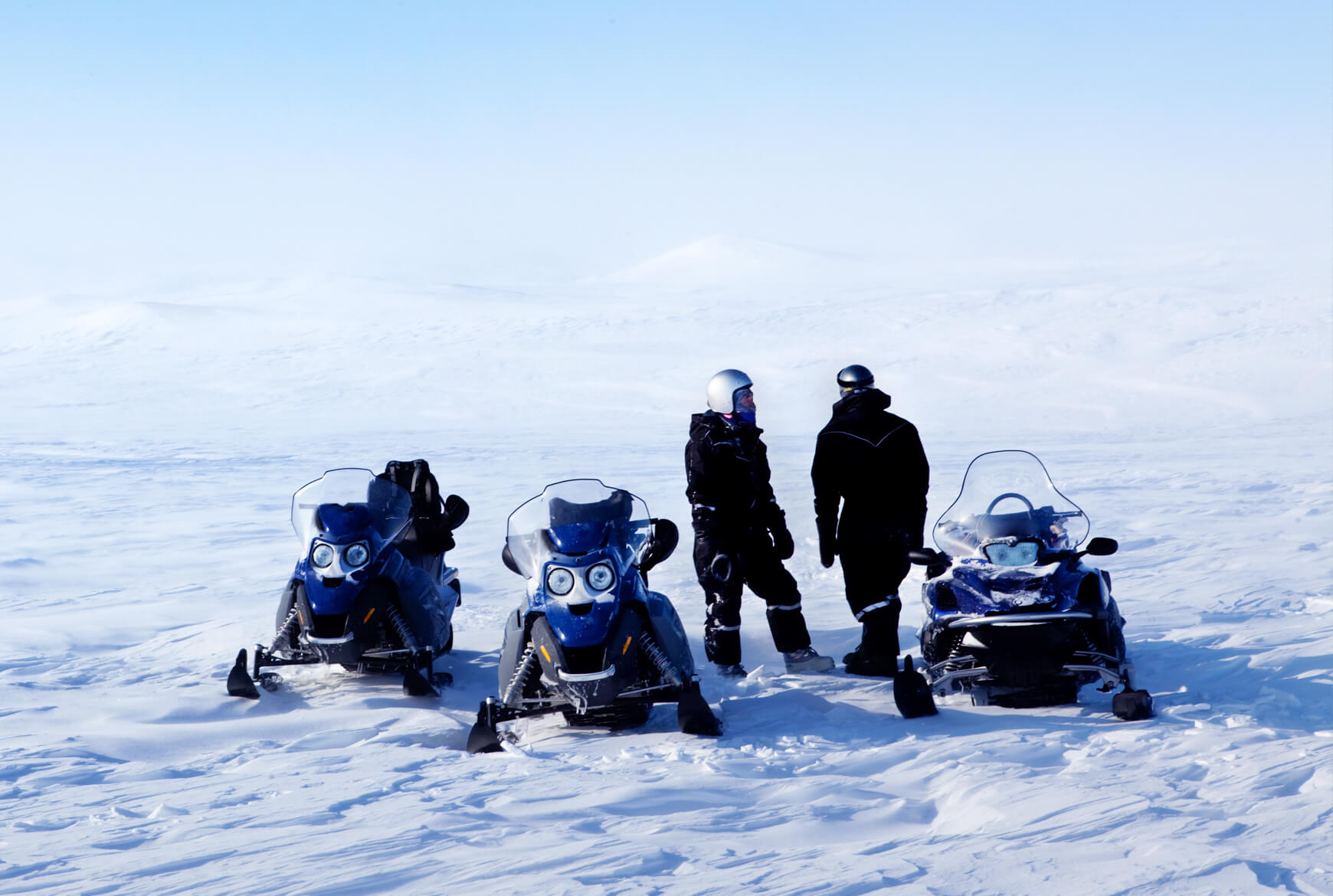 What should be included with your snowmobile insurance?
Civil liability insurance
With an amount limit of $500,000, this coverage is mandatory under the Act respecting off-highway vehicles. It covers:
Damage to your snowmobile as a result of a collision within Quebec for which you are not at fault
Bodily injury or property damage caused to third parties in an accident for which you are at fault, occurring in Quebec or elsewhere
Coverage provided by the Fédération des clubs de motoneigistes du Québec (FCMQ)
Civil liability insurance is included with the permit that grants access to the FCMQ's marked trails. Bear in mind, however, that damage to your vehicle is not included with this coverage. You should therefore insure your vehicle with a private insurer. And if you don't renew your trail permit, your civil liability insurance would no longer be valid.
The main benefit of having complete coverage with a private insurer is that you only need to do business with one insurer!
Which optional coverages are available for your snowmobille?
Property damage insurance
There are additional options for property damage. Collision and upset coverage protects you against damage to your snowmobile, for example, resulting from a collision with another snowmobile. There is also a coverage available in the event of a loss caused by fire, vandalism, theft and other perils.
Other coverage
Legal Access insurance can provide even more coverage. For example, this insurance can cover part of a lawyer's fees and other professional fees if you need to take legal action to be compensated for an accident that is not covered by the SAAQ.
You can also opt for Accident Benefits. Your medical expenses would be covered, and in the event of your death, a lump sum would be paid to your family.
Also, if you're the more adventurous type, you should opt for the Airmedic coverage! This private company is the only one in Quebec that provides emergency medical air ambulance services.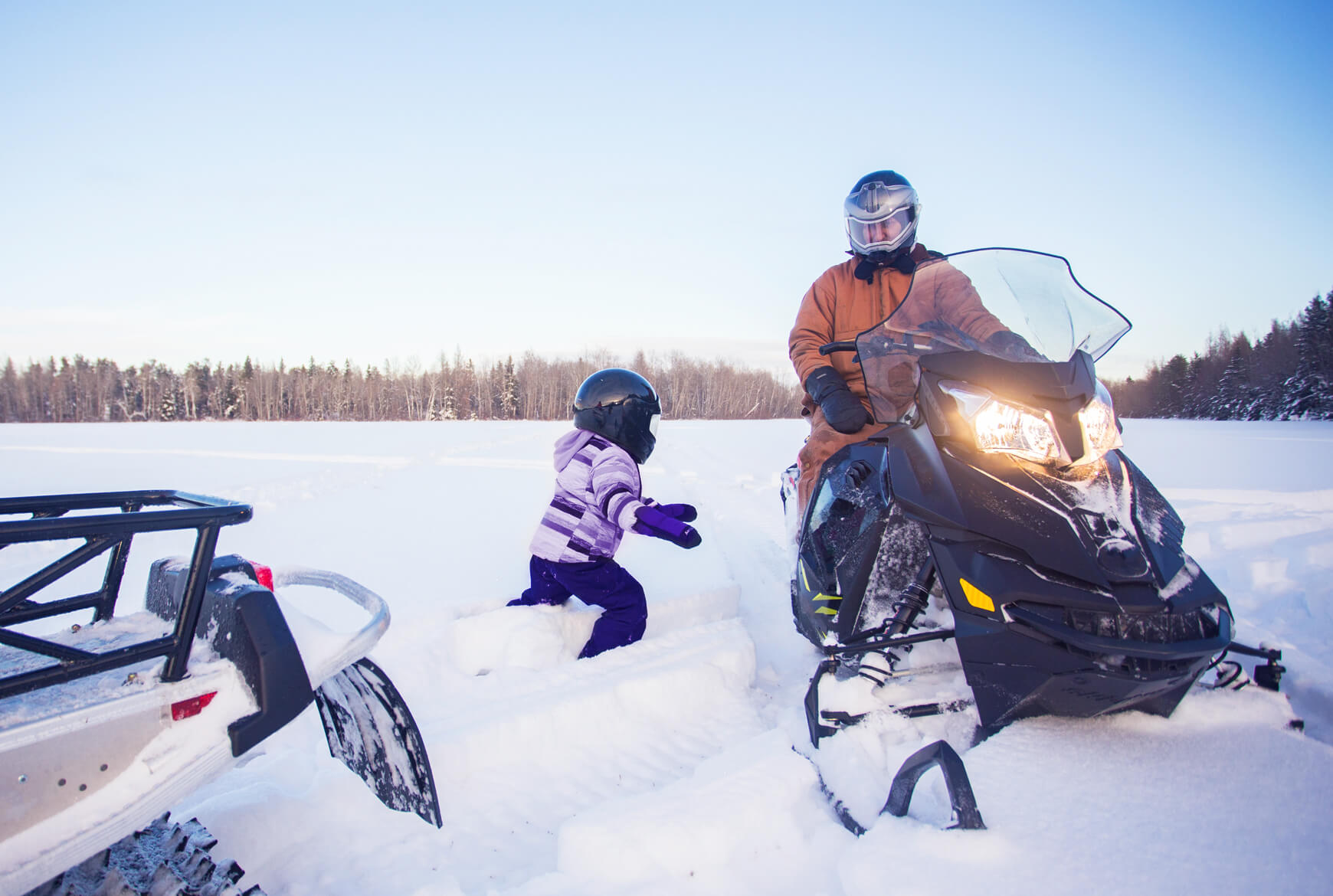 How are your snowmobile insurance premium rates determined?
Not all insurers calculate rates the same way. They generally tend to consider the following:
Your age
Your driving experience
Type of snowmobile
Engine power
Use of your vehicle
The area in which you plan to ride
You can't control all these elements, but you still have a say in the amount of the deductible, i.e. the amount you would have to pay in the event of a loss. If your deductible is higher, your insurance premiums are lower, and vice versa.
Lastly, avoid surprises. If you purchase accessories for your snowmobile, make sure your total coverage amount includes the value of this equipment as well.
In short, identify your needs so you can be well protected, always keep proof of civil liability insurance with you and remain cautious on the paths. Happy trails!
Beneva
La Capitale and SSQ Insurance
become Beneva
That means a whole lot more good people have you covered!