5 Questions on Winter Tires
1. Why are winter tires mandatory?
Winter tires are designed for winter driving, which makes the roads safer for you and other drivers. They reduce accidents and, as such, car insurance claims.
When temperatures fall below 7 °C, summer and all-season tires start to lose their effectiveness. The rubber hardens and doesn't grip the road as well. Decreased traction greatly increases the risk of losing control of the vehicle and causing an accident.
Winter tires maintain their grip down to -40 °C and have much a shorter braking distance. They also ensure safer acceleration. These are valuable assets when forced to make a split-second decision!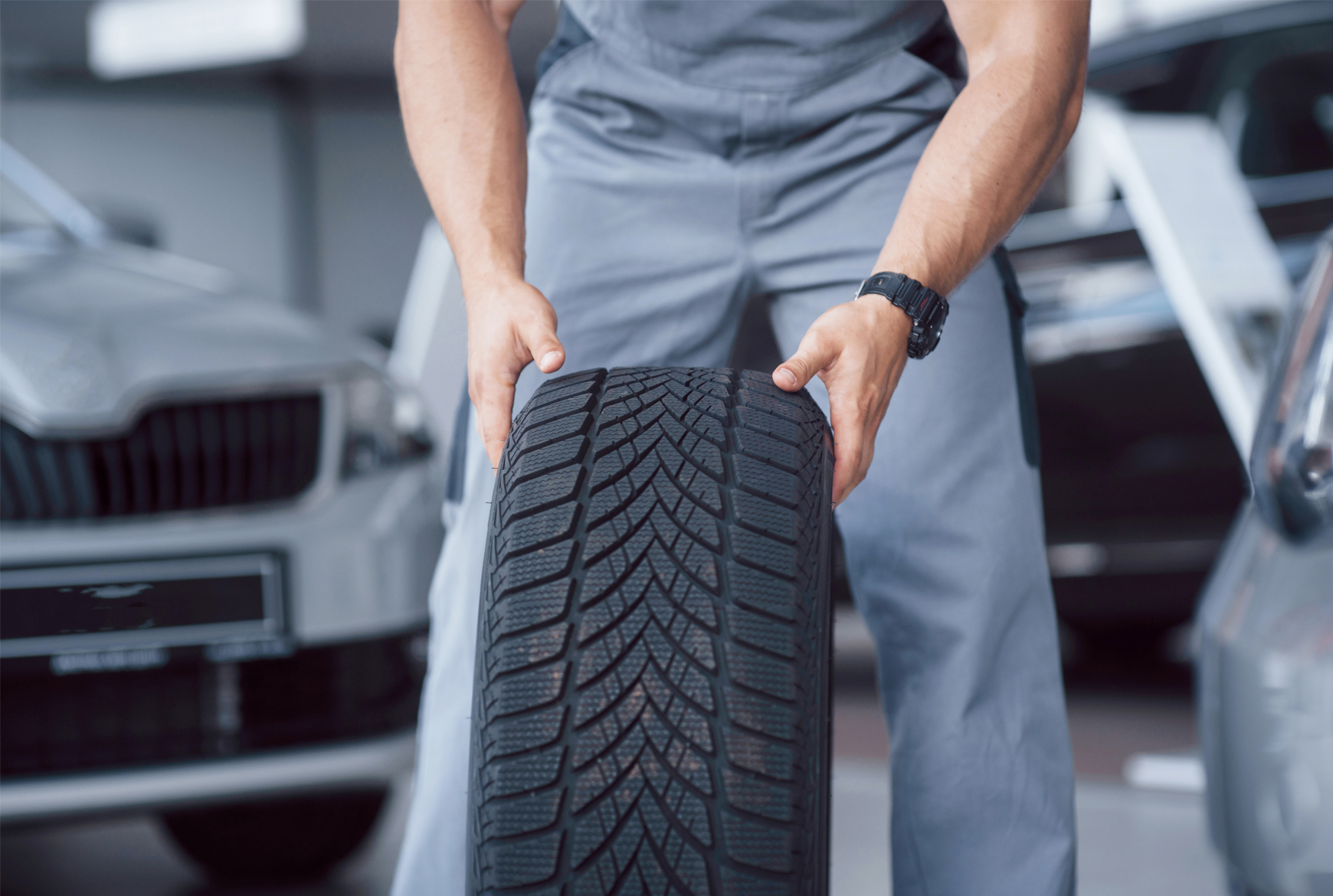 2. What is the winter tire installation deadline?
In Quebec, winter tires must be installed by December 1, and can only be removed as of March 15. It's never a good idea to wait to the last minute, because Mother Nature can play tricks on us. Snow sometimes arrives in late October. Plus, garages tend to get pretty busy. Remember that failing to install winter tires by the prescribed deadline is punishable by a $200-300 fine, plus fees. Think about it!
3. Are winter tires required on all types of vehicles?
All passenger vehicles (taxis included) registered in Quebec must have winter tires. The SAAQ does mention the following exceptions:
Motorhomes
Vehicles with dealer plates (X licence plates) (for transportation or test drives by auto body shops, dealerships, etc.)
For the first seven days following the purchase of a vehicle from a dealership
For the last seven days before the end of a lease of 12 months or more
Spare tires
4. What types of winter tires are allowed?
According to the law, there are two types of winter tires:
Those displaying this pictogram (snowflake inside a mountain)

Those that are studded, which are authorized from October 15 to May 1 on vehicles that weigh no more than 3,000 kg
5. When should you replace your winter tires?
Always respect the expiration date. To find out what it is, check the DOT identification code on the tire wall. The last 4 digits correspond to the week and year of manufacturing. After five years and every year thereafter, have them inspected by a professional.
Check the wear and tear. Measure the tread depth at several spots on the tire. If the depth is at least 4.8 mm (3/16"), your tire is good for the season. The shallower the tread, the lesser the grip—time to shop for new tires.
In short, by installing the right tires and adapting your driving to the weather conditions, you'll avoid many problems. Be cautious on the road, slow down and follow the Highway Safety Code. When it comes to changing your tires, best leave it to the pros. Go to one of the many service points of our partner Point S (This hyperlink will open in a new tab). Have a great winter!
Beneva
La Capitale and SSQ Insurance
become Beneva
That means a whole lot more good people have you covered!