Used car: How to get a good deal
Decided to go for a used car rather than splurging on a brand new model? Your wallet will thank you for it because you'll save thousands of dollars.
You can get a good deal if you choose a reliable used car at a fair price. But if you take it to the garage too often... you can say goodbye to your savings!
We've all heard horror stories on used cars.   So how can you avoid buying a lemon?
First of all, don't buy on a whim!   You're not shopping for a piece of clothing. It's a huge investment that will have an impact on your finances and your quality of life for years to come.
Follow these steps instead:
Step 1: Inspect the car you're interested in.
The first thing you should do is inspect the car if you're buying from a dealership or individual. As soon as you come into contact with the sellers, ask them questions to find out more about the condition of the vehicle.
If the sellers are individuals, you can ask them why they're selling the vehicle, the maintenance performed on it and how it was used.
You don't need to be an expert mechanic to perform the initial inspection. Look for these sure-fire signs:
Do the indicator lights on the dashboard stay on after you start up the car?
Do the tires show clear signs of wear and tear? Depending on the condition of the tires, you can negotiate a discount.
Do the windshield wipers and headlights work properly?
Is the body of the car rusted?
Were you able to start the engine easily? Listen to see whether it's running smoothly.
Smell gasoline? It could be a sign of a leaky fuel tank.
Is the engine coolant the colour of rust? If so, you can forget about that car. Continue your search for another one.
Step 2: Take a test drive.
If you're satisfied with your first inspection, you should take it for a 30-minute test drive. You'll have time to check whether it's really the vehicle you need and whether the financial investment is worth it.
Take someone you trust along for the test drive! That person will be able to make a note of your observations when you're driving the vehicle. You'll have a second opinion.
Before you hit the road, familiarize yourself with the different features such as the air conditioning system, radio, rear-view mirrors, etc.
Can the seats be adjusted to your height?
Are you seated comfortably?
Having troubling reaching for specific in-car controls?
During your test drive, drive as you normally would. Accelerate, brake hard to test the anti-lock braking system, overtake a car, turn, park, etc.
How well does the motor run?
How well can it change gears?
Is the steering wheel comfortable?
How responsive is the vehicle?
Hear any strange noises?
Step 3: Perform various checks.
You're not done yet! You still need to run a few more checks before you sign the purchase offer:
Mechanical vehicle maintenance
Has the owner kept all the mechanical maintenance receipts for the car?  If so, it means that he or she has taken good care of the vehicle.
You also need to look at the manufacturer's recommended maintenance schedule. It'll give you a better idea of what repairs need to be done.
Vehicle history
Did you know that when you buy a used car, you potentially take on the previous owners' debts? That's right, if the car was given as collateral or is still being financed, creditors can seize the vehicle even if you bought it legally.  What a nightmare that would be...
You won't have any nasty surprises if you check with Carfax Canada. It's the best way to find out about a used car's financial history.  All you need is the serial number.
The report also contains the following information:
Damage to the vehicle
Number of owners
Claims made to insurers
Registration information
This report will also indicate whether the car has ever been stolen or recalled. You'll even know if it has been imported or flood-damaged.
Registration
This step is often overlooked by used car buyers. But take note! Check with your province's licensing authority for registration requirements.
This is important, as you can be denied registration if your car has sustained damage in a flood.   The same applies if the previous owners have not paid their fines for traffic offences.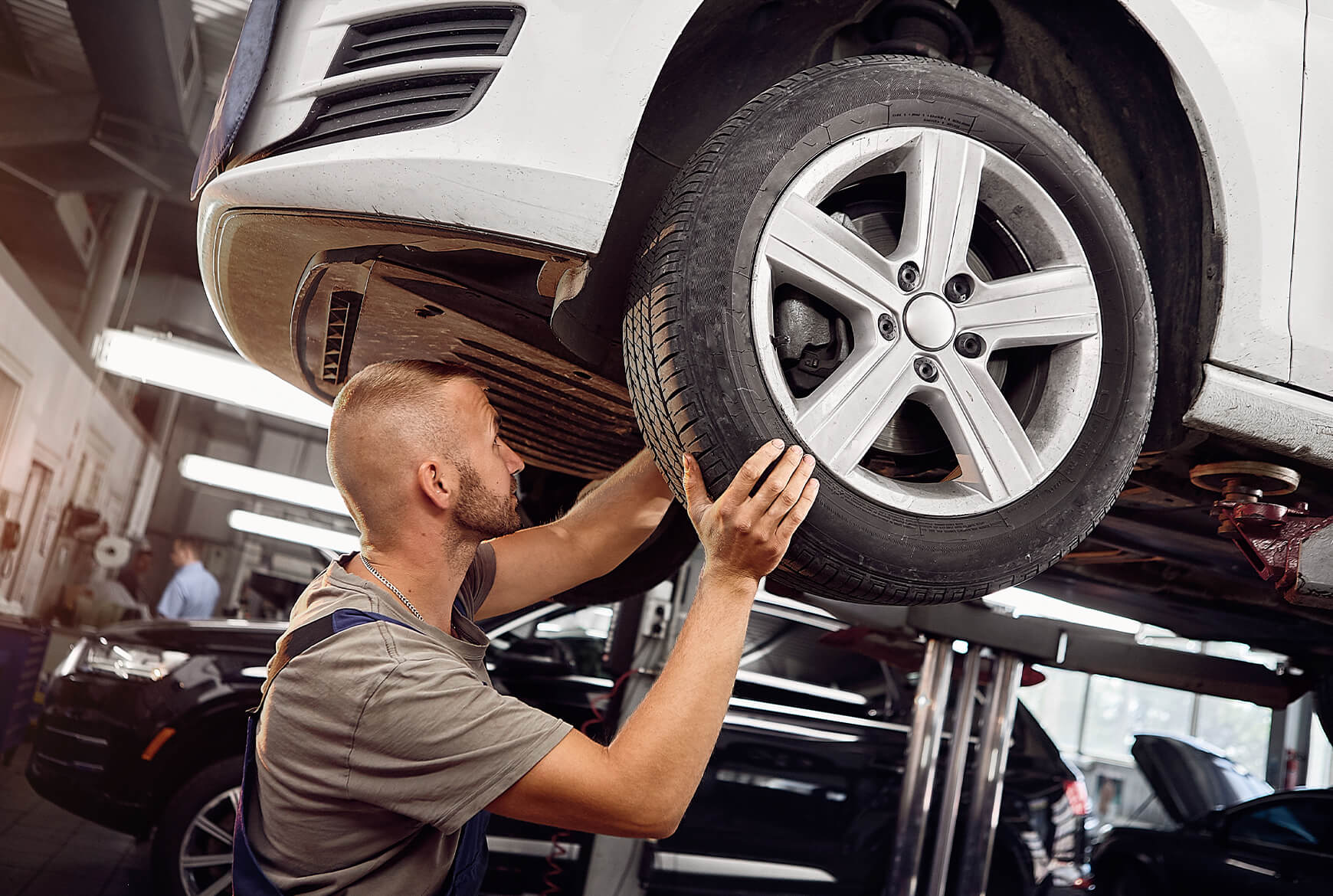 Step 4: Have a mechanical inspection performed.
Have the vehicle inspected by qualified and certified mechanics. It will cost you between $125 and $200. For a few extra dollars, a dealership will do an inspection that meets the criteria of the car manufacturer's certified vehicle program.
This is a small price to pay so that your coach doesn't turn into a pumpkin. Plus, you can use the inspection report to negotiate the purchase price.
The mechanical inspection of a used car includes:
Evaluation of the outside of the car
Overall condition of the engine
Safety
Future repairs
You can also consult body shop experts if the vehicle was in a collision.
If sellers require you to sign a purchase offer and pay a deposit before the mechanical inspection, request to have a conditional clause included. This will allow you to withdraw your offer and get your money back if the inspection does not meet your standards.
Happy with your inspection?
Then you're in the driver's seat! You finally found the right car for you. You're itching to drive your new car.
But have you thought of car insurance? Just like when you buy a car, choosing an insurer is worth thinking about.  Is yours tuned in to your needs?
Choose an insurer who takes the time to understand your situation. You've put a lot of effort into choosing your vehicle. Do the same with your car insurance. After all, protecting your purchase can also save you a lot of money.
Beneva

is becoming Beneva
Welcome to our world! The one that protects yours. SSQ Insurance will join us later. We'll keep you posted!