Discover the top 5 destinations in Canada for snowmobiling
Snowmobiling, a winter activity that gives you the opportunity to take in spectacular landscapes and ride hundreds of kilometres through majestic snow covered forests. Can't wait to take your snowmobile out now?
Let's discover the top 5 destinations in Canada for snowmobiling. You'll see that Canada has some of the most beautiful trails for you to discover.
5. Newfoundland and Labrador 
Located in eastern Canada, Newfoundland and Labrador comes in at No. 5 on the list. It's not surprising that Newfoundland and Labrador is ranked fifth with its majestic coastal landscapes, forests – where there's no trace of human activity – and its thousand-year-old fjords. A site to behold!
Discover Gros Morne National Park's  (This hyperlink will open in a new tab). Western Brook Pond, where you can find an incredible freshwater fjord with 600-metre high cliffs.  If you like snowy conditions, the Powder Playground is a must-see place to observe wildlife.
4. Alberta: Athabasca
The small town of Athabasca  (This hyperlink will open in a new tab). is a snowmobiling haven. Its long and easily accessible trails make it attractive to many snowmobile enthusiasts. The 3 most popular routes are Bilsky Loop, Spotted Horse Lake and Banana Lake. Travel through the boreal forest and river valleys and wind through some of the most densely forested trails. You'll take in some of the most scenic landscapes along the way.
What more can you ask for than hundreds of kilometres to cover over different terrains?
3. Ontario: Cochrane
If you want to spend days discovering trails, Cochrane  (This hyperlink will open in a new tab). is the place to be. It's located in northern Ontario and there are lots of places to eat and sleep. And when you're ready to hit the trails, there's really no shortage of them to choose from. Fortunately, all roads lead to Rome! … or in this case, Ontario.
You'll be able discover the Northern Corridor, with its 1,600 or so kilometres of loops, the Abitibi Canyon  (This hyperlink will open in a new tab)., Greenwater Provincial Park  (This hyperlink will open in a new tab). and the town of Hearst  (This hyperlink will open in a new tab)., just to name a few. This little town is perfect if you're into hikes on easy trails.
2. British Columbian: Valemount
The village of Valemount  (This hyperlink will open in a new tab). is known for its warm hospitality: snowmobile enthusiasts are always welcome. Snowmobiling is very popular and there are lots of activities to keep outdoor enthusiasts happy.
If you're looking to extend the fun, why not take advantage of these 4 trails: Allan Creek, Clemina Creek, Chappell Creek and Westridge Family Loop. As you discover these trails, you can take in the lakes and steep hills, clearings to cross, not to mention the breathtaking views. This is the best time of year to take in the beautiful landscape. It's really worth the detour.
1. Quebec City: The Laurentians
La Belle Province has so much to offer to both winter and snowmobiling enthusiasts. Whether you want to discover the lakes or the mountain trails, you can behold the magnificent snow-covered terrain everywhere you look. If you want to go for a short excursion or take off for a few days, the region is quite a fun hub. That or one huge playground...
With over 2,600 km of trails to discover, the atmosphere in the Laurentians is anything but ordinary. The Parc régional Montagne du Diable  (This hyperlink will open in a new tab). is a beautiful place to go for a walk. The Windigo waterfall, located in the same area, is a place you need to see. You'll come across some pretty spectacular scenery.
So, what are you doing this winter?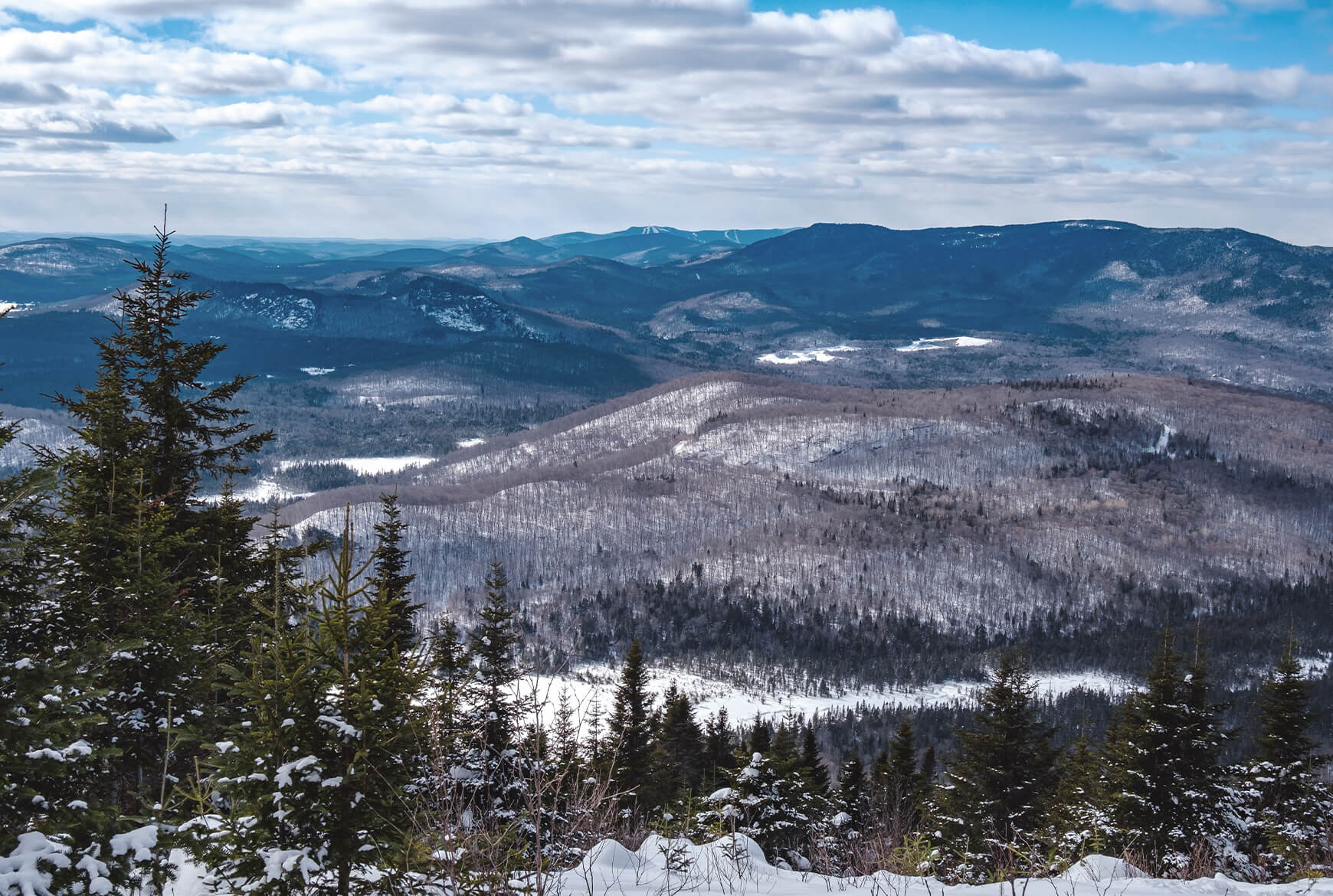 And you guessed it…we've got some prevention tips for you!
You can leave with peace of mind knowing you have the right coverage. To find out more, consult our Snowmobile insurance section or speak to one of our advisors.
Beneva
La Capitale and SSQ Insurance
become Beneva
That means a whole lot more good people have you covered!