Everything you need to know about insuring your swimming pool
Just installed your dream pool? That's great! Whether you have an above-ground or inground pool, it's ideal for staying cool and keeping the kids busy. When you're in the water, the extreme heat of the summer is much more tolerable. But, to take full advantage of your pool and have peace of mind, you should insure it!
A swimming pool comes with certain risks
The cool water can be a life-saver in the summer heat, but a pool can also cause significant damage. For example, leaks can occur or your canvas can tear. Imagine if your above-ground pool poured out onto your land...or flooded your neighbour's property. There's some good news. Typically, your home insurance covers your property for damage caused by water. However, damage to the pool itself is not covered, including damage caused by snow, freezing or thawing. You'll need to add an endorsement that can better protect your aquatic paradise.
What is an endorsement? It's simply a modification to the initial contract. It's basically like purchasing an additional warranty to insure your new swimming pool. Contact your insurer as soon as you're planning to buy one. You'll be offered an endorsement that meets your specific needs. 
The right home insurance
Basic home insurance does not usually cover hot tubs or swimming pools. The same goes for the deck around the pool, unless it's attached to your home. You must therefore purchase an endorsement from your insurer to cover you in case your pool, or any of its equipment, breaks or malfunctions.
Above-ground swimming pools
The rider you purchase will protect your above-ground swimming pool from damage caused to its structure, including the material used for the structure of the pool and the canvas. Since the value of an above-ground swimming pool depreciates rapidly, first check if purchasing such an endorsement would make financial sense. Your insurance advisor can help you make the right choice based on the age of your pool.
In-ground swimming pool
The in-ground swimming pool is considered part of the reconstruction cost of your home. The cost of your pool is therefore included in the value of the home, but if you want it covered, you must declare it. If you install a new one, notify your insurer to increase the value of your insurance.
In both cases, the additional coverage for your pool covers water damage, but not damage caused by freezing or snow.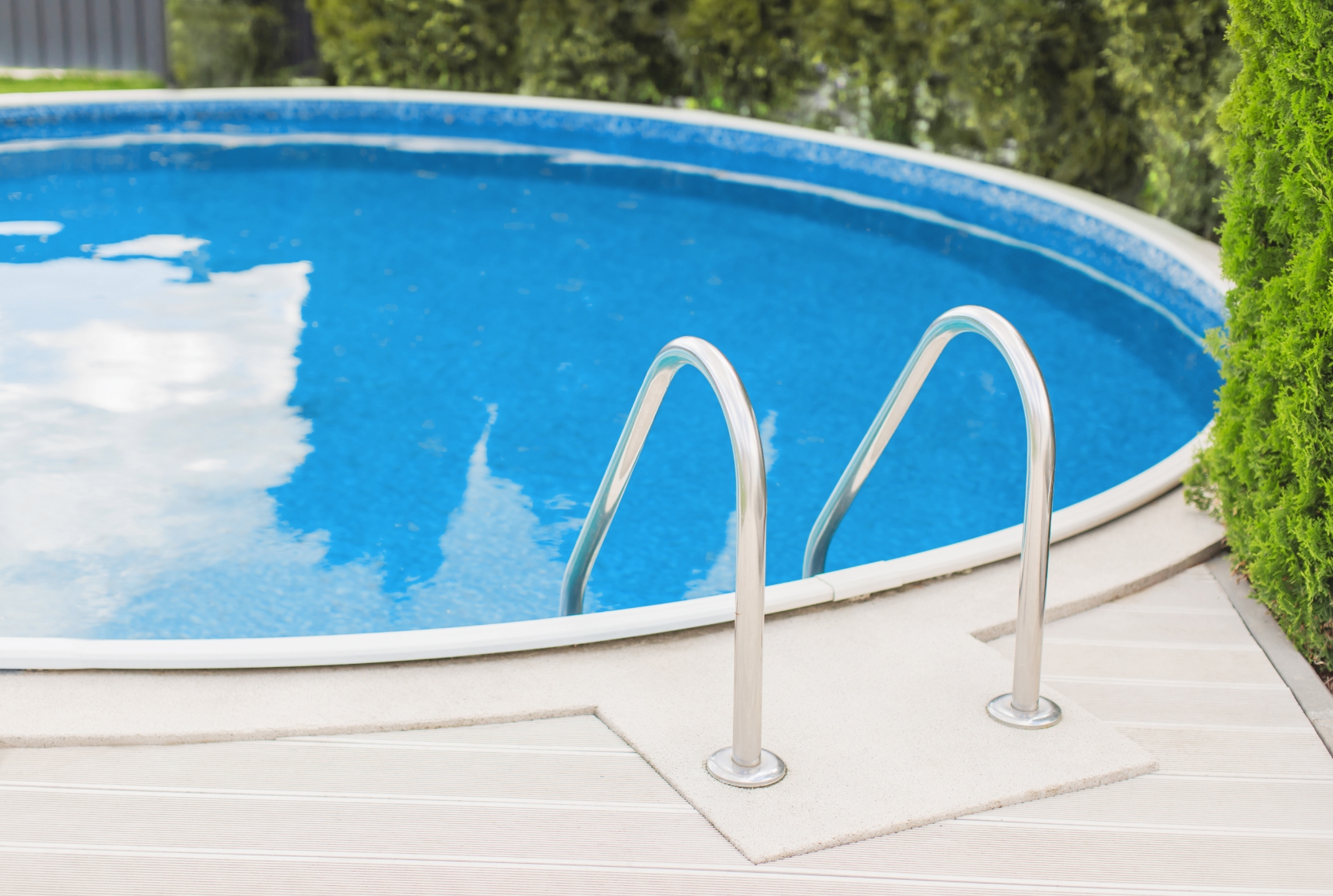 Avoid disasters
To avoid any trouble, there's nothing like proper maintenance. It will prevent your pool from deteriorating prematurely and allow you to enjoy your pool longer. Also check and maintain equipment such as the heat pump and pool heater (gas or solar) as well as the canvas.
Safety first
You must also comply with your municipality's safety regulations. Any pool that is more than 60 cm deep must be surrounded by a fence or wall to restrict access. It's mandatory! Drowning is a real risk for children. In 2021, 15% of the 61 drownings in Quebec involved a pool. That's 15% too high. Always keep a watchful eye on children. If you're having a party in your backyard, make sure the kids are wearing life jackets or another flotation device. And yes, even if swimming is not on the agenda! Accidents can happen in a snap of a finger.
In short, even if insuring your pool is not mandatory, it's still a recommended option. It will allow you to enjoy the water with full peace of mind. And if you do run into any trouble, at least your entire summer won't be ruined!
Beneva
La Capitale and SSQ Insurance
become Beneva
That means a whole lot more good people have you covered!