Travelling without breaking the bank
Can 'travel' and 'affordable' be used in the same sentence? Avid travellers will say yes, provided you set a realistic budget and save with rigorous dedication.
Globetrotters, get ready!
The secret to your success: money
Budget-friendly travel starts with a budget.
Prepare yours based on your ability to save.
Make a list of all the expenses you'll have before, during and after your trip. Leave no stone unturned. Add a 10% contingency budget.
Does crunching numbers make you dizzy? Then, make your life easier by setting a maximum daily spending amount. However, this will require more discipline to keep expenses down.
Once at your destination, never let your guard down. Keep track of your daily spend. This will allow you to make adjustments and cut back where you can.
Don't be impulsive. Hotel room upgrades, meals at high-end restaurants, all the 'when in Rome' thoughts... this all comes at a price!
The best of both worlds with a TFSA
Gone are the days of stuffing your money under your mattress or keeping it in a low-interest bank account.
To save up money faster, use the financial strategy that gives you the most bang for your buck: TFSAs.
On the one hand, your returns are tax-sheltered. On the other, you can withdraw amounts whenever you like... also tax-free.
To maximize your savings, speak to an advisor. Together, you can prepare a financial strategy that will make your money work for you. Don't have an advisor? No problem! You can find one here.
Automatic savings plans... short-term effort for long-term gain
Even though savings plans can go by many names (automatic, recurring, periodic), they all involve setting money aside at regular intervals. The ideas is to regularly save manageable amounts.
Not only does this method make it easier to balance your budget, it also promotes healthy, sustainable savings habits. What's more, every amount you save is automatically reinvested, with interest growing throughout the year.
Still not convinced? Try out different scenarios with a savings calculator (This hyperlink will open in a new tab). No matter how you slice it, saving regularly beats once-a-year savings every time.
Two essential qualities: flexibility and openness
A budget-friendly trip's worst enemy is being too rigid in your planning.
Consider travelling in the off-season rather than spring break or the holidays. Avoid tourist traps. Expand your horizons to destinations outside the realm of social media. In short, go to places that are less popular and when most people aren't travelling.
Remember that the price depends on supply and demand. The more popular the destination... the more you might have to pay.
When the exchange rate works in your favour
When choosing a destination, you should always consider the exchange rate.
When the Canadian dollar is weaker than the currency of the country you're visiting, like the U.S. or France, you'll have to save a lot more to cover your expenses.
It's not something that should be overlooked!
If you intend to put everything on your credit card, make sure it has no foreign transaction fees. This can make all the difference!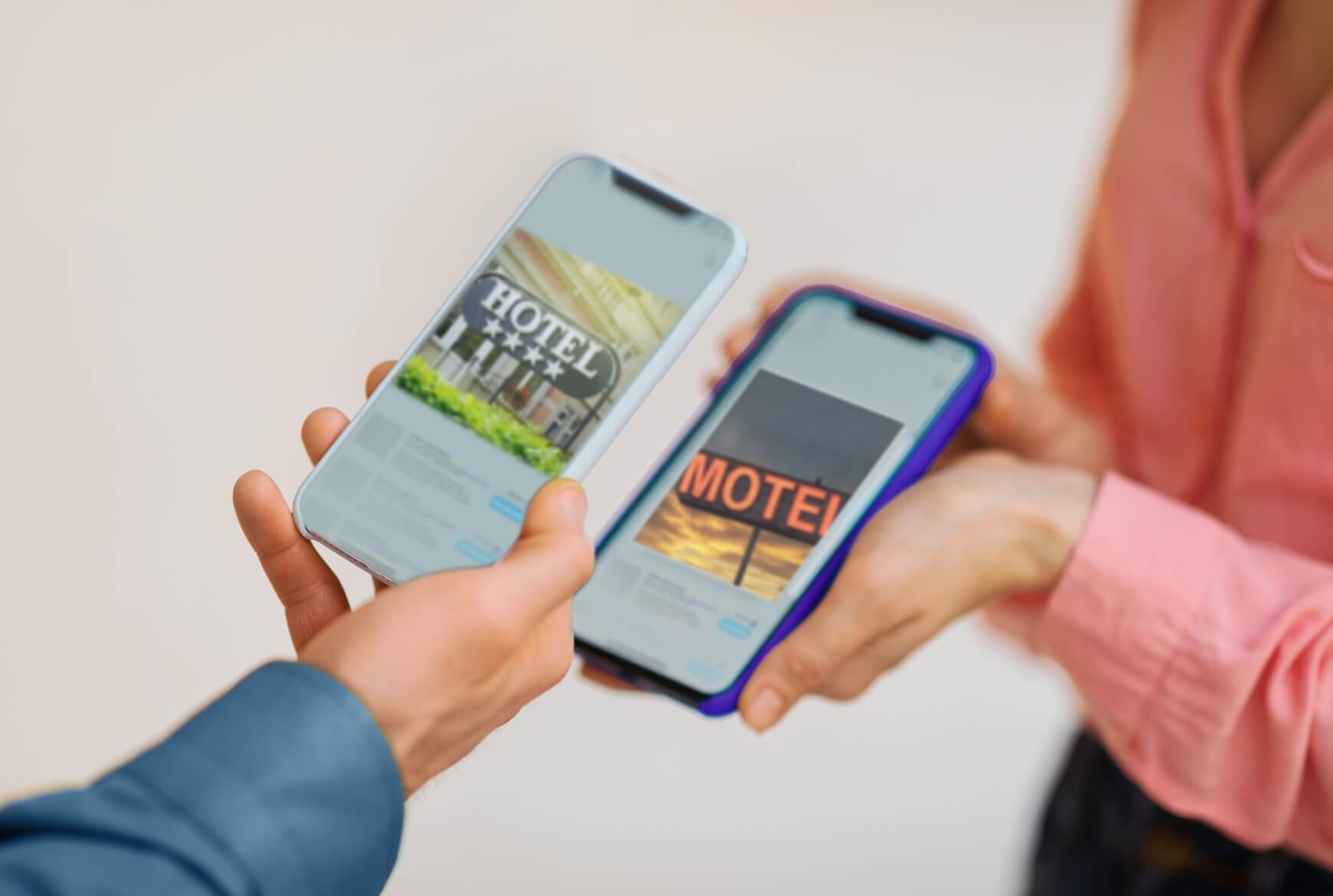 It's all about options
Every dollar you save towards your trip counts.
Always check to see whether there's a less expensive option.
Instead of a 4-star hotel, opt for a youth hostel, a home exchange or even couch-surfing. There are plenty of options out there.
You can also book a rental home or a suite with a kitchenette. You can save on your food budget by not eating out all the time.
When it comes to getting around, consider public transportation, taxis, bike-sharing and walking.
Once at your destination, do as the locals do: look for free activities, starting with everything nature has to offer.
A car... with just enough insurance
Before renting a car in another province or in the U.S., make sure your car insurance includes Q.E.F. No. 27. This covers damage to a rental cars. It's usually more affordable than the car insurance offered by rental car companies.
Another way to save money on your rental car insurance is to use the one included with your credit card. However, double-check what is and isn't covered. Simply pay your car rental with your credit card, as this is the only way to benefit from this protection.
Expect the unexpected!
After making so many sacrifices, it would be a shame to see your money disappear into thin air: urgent hospital care, lost or stolen luggage, hotel cancellation fees, and so on. This could ruin your trip in more ways than one!
Fortunately, travel insurance usually includes assistance services when travelling abroad.
Over the years, travel insurance coverage has grown. Check your group insurance plan or with your professional association to see if you're already covered.
If you booked through a recognized travel agency, you're also entitled to protection under the Compensation Fund for Customers of Travel Agents (This hyperlink will open in a new tab). This financial protection plan can reimburse or compensate you when you don't receive the services you paid for as a result of repatriation, cancelled flights, hotel bankruptcy and so on. It's a nice complement to any travel insurance.
The time has come to pack your bags!
Budget... check. Passport... check. Luggage... check. All that's left is to travel. Make the most of every moment... knowing that you earned it!
Beneva
La Capitale and SSQ Insurance
become Beneva
That means a whole lot more good people have you covered!