Understanding RV insurance by answering 7 questions
You've invested or thinking about investing in a trailer or motorhome so you can make the most of your camping trips? Recreational vehicle (RV) insurance that is tailored to your needs will help you protect your investment and offer peace of mind during your forays into the great outdoors. Here's what you need to know about RV insurance!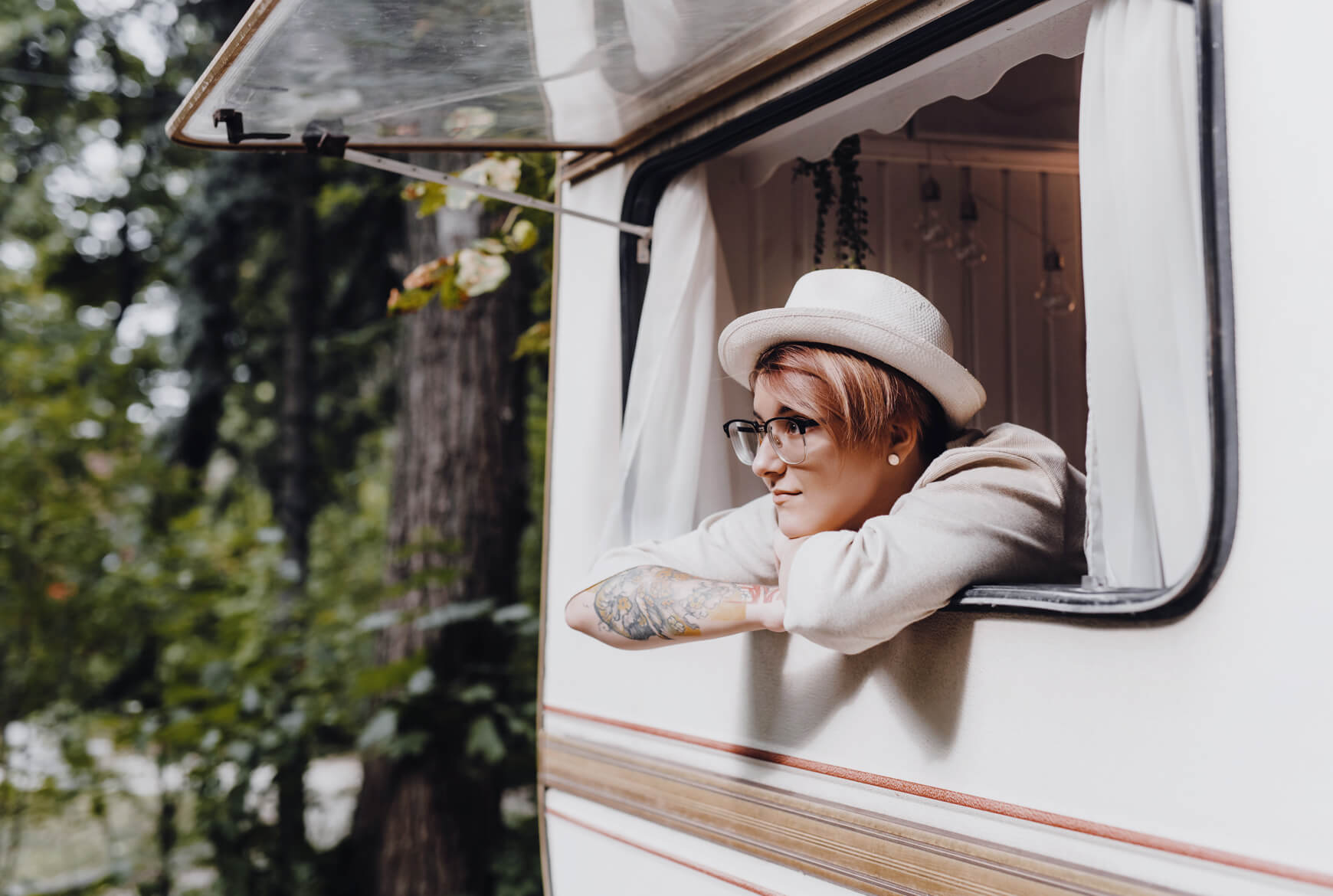 1. Does RV insurance coverage vary based on the type of vehicle?
Yes. RV insurance coverage varies based on the type of vehicle and how you use it. Specific coverage exists for three major recreational vehicle categories: Motorhomes, travel trailers and stationary trailers.
Motorhome insurance is designed for motorhomes that are driven on public roads.
Travel trailer insurance, or trailer insurance, covers all types of live-in camping trailers that are driven on public roads, including tent trailers, fifth wheel trailers and campers.
Since road accident risks are taken into account, most coverages provided by motorhome and travel trailer insurance are similar to auto insurance. Various coverages can be added, including coverage for personal property.
Stationary trailer insurance is adapted to the needs of trailer owners whose vehicles remain in the same place all year, usually in trailer parks. Since the purpose of this insurance is to protect trailers that are used as "residences", the coverage tends to be similar to the coverage provided by home insurance.
2. Are certain RV insurance coverages mandatory?
Yes, but only those for vehicles driven on public roads, i.e. motorhomes and travel trailers.
In order to be able to circulate on the roads with your recreational vehicle, even if you only intend to drive it to the trailer park at the start of the summer and to storage at the end of the season, the Quebec Automobile Insurance Act requires that the vehicle be covered minimally by legal liability insurance. This coverage would protect you if you are held liable for damage incurred by another party. This includes:
Any property damage caused by your RV (for example, if you run over and break your neighbour's bike by reversing your RV on your property)
Any injury caused by your RV and not covered by Quebec's public automobile insurance plan (for example, injuries caused to another person during a road accident occurring in a province other than Quebec)
If your trailer is parked in the same place all year and is never driven on public roads, the Automobile Insurance Act does not apply and you don't have to insure the vehicle.
3. How much civil liability insurance should I take out for my motorhome or travel trailer?
A coverage amount of $1 million dollars is recommended to adequately cover your liability in the event of an accident on Quebec roads.
4. Should I add specific coverages to my insurance if I often drive my RV outside Quebec?
Yes. If you intend to go outside Quebec or to the United States for one or more camping trips, get adequate RV coverage in order to avoid any headaches in the event of an accident!
Increase the civil liability coverage amount to $2 million.  If you are held liable for the injuries to a third party caused in an accident outside Quebec, he or she can sue you and you may have to pay a substantial amount in compensation.
If not already included, add the Travel costs – Q.E.F. No. 20 benefit to your insurance. This coverage would really come in handy if your vehicle needs to be repaired following an accident and you can't use it for several days. It could cover some of the additional expenses such as food, lodging, transportation or to recover your vehicle and the property inside.
Check whether your motorhome or travel trailer insurance includes roadside assistance in the U.S. Some insurers include this coverage for free in their basic RV insurance. If this coverage is not included, you should get roadside assistance coverage from a service provider of your choice.
5. Is the content of RV insurance products on the market similar from one insurer to another?
No. The content of the products varies significantly, which is why it's so important to shop around!
For example, for non-stationary RVs, some insurers include additional coverages for free with mandatory civil liability insurance, while others offer them only as options. Do your research when you shop for insurance!
Here are a few examples of coverages that may be offered for free:
Travel costs (F.A.Q. no 20)
All perils coverage for personal property
Repatriation of your trailer in the event of theft or total loss of the towing vehicle
Roadside Assistance
Plus, some insurers have no issues with insuring your RV only. Others will insist that you also insure your car or your home with them.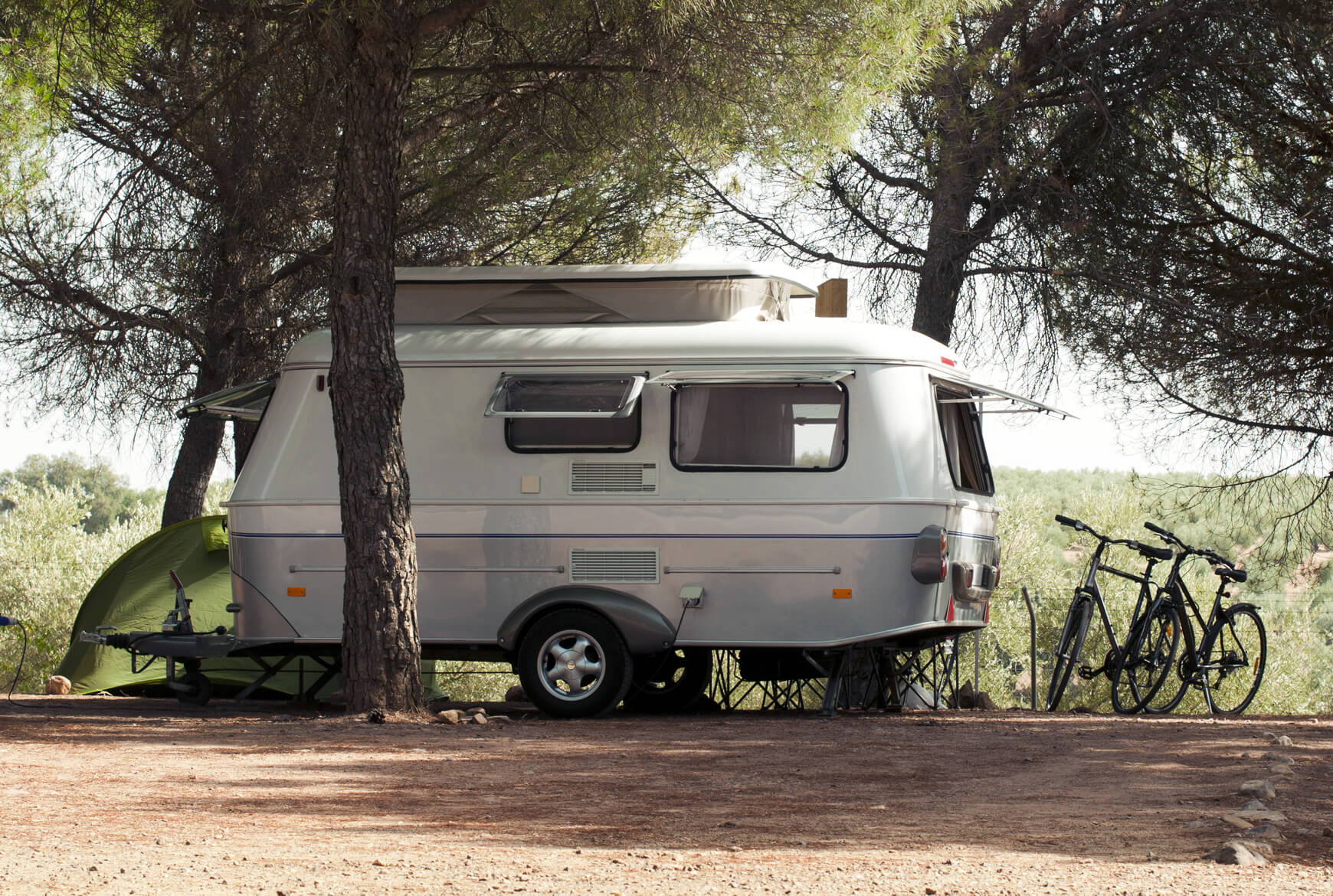 6. What are the main optional coverages offered for motorhomes or travel trailers?
To better protect your investment in your RV, you can add optional coverages for any property damage incurred. There are usually different levels of coverage.
If you cover your RV for certain types of damage only, and exclude damage resulting from collision or upset, you can choose from:
Comprehensive (B3) coverage against perils other than collision or upset, including damage caused by fire, theft, vandalism, hail or windstorms, as well as glass breakage.
The "Specified perils" (B4) coverage, which provides a little less coverage than the Comprehensive option, covers damage caused by fire, theft, vandalism, hail or windstorms. It does not include glass breakage and vandalism, nor the damage caused by a collision or upset.
For more complete coverage, you can pair the"Collision and upset" (B2) coverage with one of the others mentioned above. This way, you'll be covered if your RV is damaged in an accident (collision or upset) or hit-and run, in addition to all the other elements mentioned above.
7. What are the main insurance coverages available for stationary trailers?
Stationary trailer insurance usually covers:
civil liability on the site where your trailer is parked
trailer for certain types of damage, for example, damage caused by fire, wind (including tornadoes), lightning and certain types of water damage.
Personal property inside your trailer or on site
Exterior attachments, permanent or temporary (e.g. a patio, shed or temporary car shelter).
It should provide coverage throughout the year, even when the trailer park is closed.
Have more questions or need more tips about recreational vehicle insurance? Contact your insurer. It's their job to help you understand how your insurance works and guide you toward the coverages that are best suited to your needs.
Beneva
La Capitale and SSQ Insurance
become Beneva
That means a whole lot more good people have you covered!