Top five Canadian cities to tour by bike
Do you enjoy touring as much as you like to cycle? Free as a bird, mind at ease is how you should experience your pedalling adventure. Explore the top five Canadian cities to tour by bike and discover new horizons… and new trails!
Victoria, British Columbia
Cycling is one of the best ways to get acquainted with beautiful Victoria. The provincial capital has a temperate climate so you can hit the trails of its AAA cycling network (All Ages and Abilities) practically all year long.
The public transportation system is designed so you can easily travel from station to station with your bike. There are also dedicated bike lanes, bike repair stations and fountains along the way to refill your water bottle.
Some spectacular trails you should not miss include the Scenic Marine Route that winds seaside from Dallas Road or the Galloping Goose Regional Trail, established on an abandoned railway line. You will be able to pedal in delight for kilometres on end!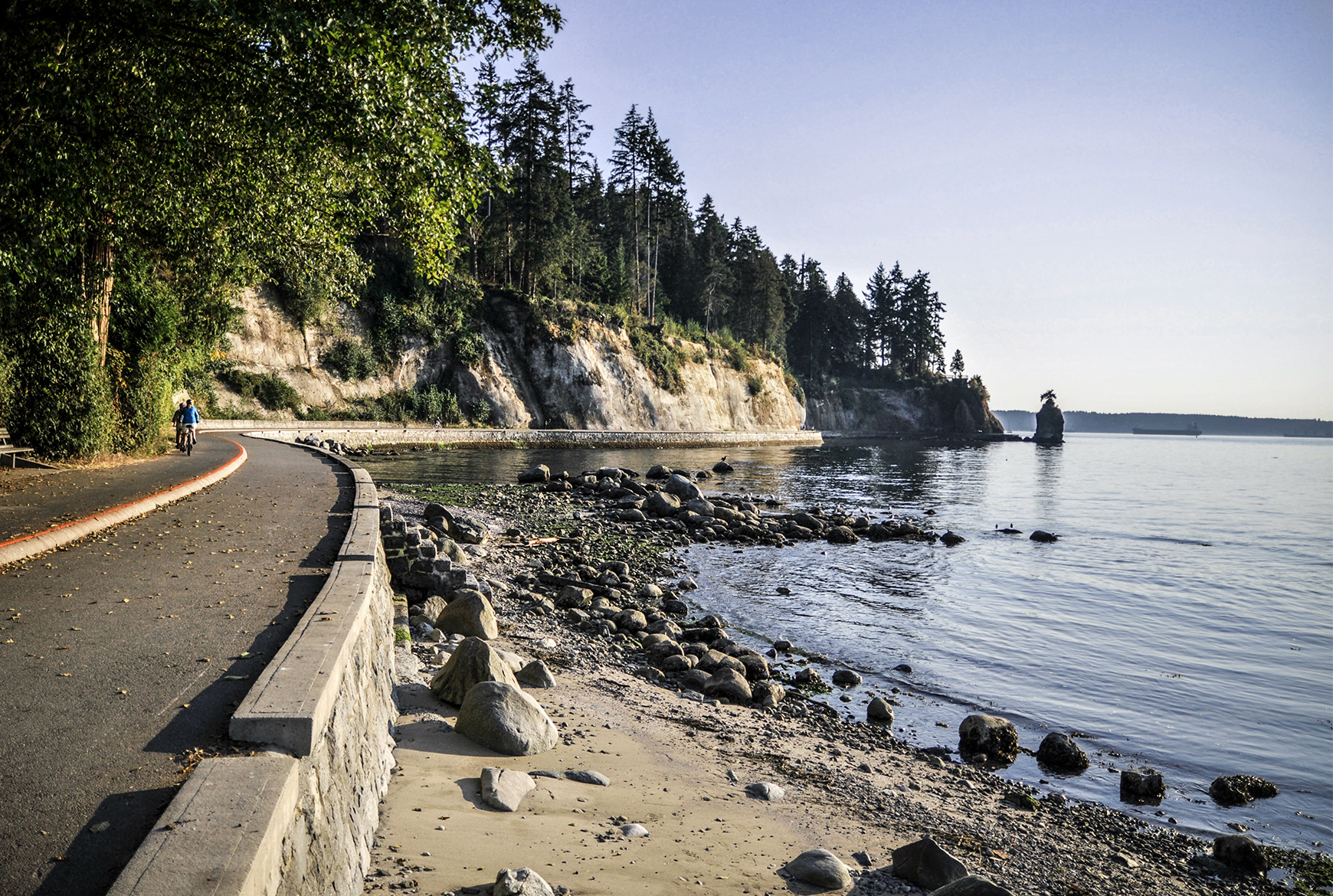 Vancouver, British Columbia
Immerse yourself in the wonderful world of Western Canada. Take a ride on one of many reserved cycling lanes as you experience a bike tour nestled between the Rocky Mountains and the Pacific Coast. Vancouver boasts a moderate climate where the weather is always good so you will no doubt have plenty of opportunities to cycle in total comfort.
Why not try Mobi  (This hyperlink will open in a new tab)., a bike-sharing system that lets you easily move from one end of the city to the other. Don't miss touring the Seawall, one of the most beautiful bike routes in the world. This is a must-see… with the ocean as your constant companion in the background, nothing better!
Montreal, Quebec
Things are rolling in Montreal! The city's bike path development projects have multiplied in recent years. Montreal is well known for its well thought out and environmentally friendly transportation systems. You can check out all urban bike routes thanks to the BIXI  (This hyperlink will open in a new tab). public bike-sharing system. A fabulous option that gives you the freedom to ride!
The Parc Jean-Drapeau Bike Link provides amazing views of the downtown area and St. Lawrence River. Take a ride on the Lachine Canal Bike Path, one of the most admired by cycling tourists with kilometre upon kilometre of trails to explore!
Saskatoon, Saskatchewan
Saskatoon offers riders a cycling tour like no other. Diverse cycling trails follow the Saskatchewan River, making your cycling adventure lively and colourful! The landscape is pretty flat on the Prairies and this makes it the ideal location for tourist adventures on two wheels.
The waterfront Kiwanis Memorial Park is the natural habitat of dozens of bird species. There are also mountain bike trails for more adventurous cyclists. However, many local businesses are located within easy biking distance if you want to sightsee at a slower pace and enjoy a more leisurely tour.
Ottawa, Ontario
The National Capital Region is a premiere cycling destination. There are bike paths and trails for all tastes… and all levels. Also known as happiness on two wheels!
The Rideau Canal Western Pathway runs along Queen Elizabeth Driveway and offers cyclists views of flower parks, idyllic ponds and stunning ancestral homes. Take a break at Commissioners Park with Dow Lake as your backdrop and admire the impressive colour palette radiating from gardens with over 250,000 tulips.
Seen enough? Time to mount up and ride, either around any of these cycling paradises or on your own favourite route. Happy trails!
Beneva
La Capitale and SSQ Insurance
become Beneva
That means a whole lot more good people have you covered!