Six winter maintenance tips for buildings
Whether you own a commercial or apartment building or if you're part of a condominium syndicate, you already know that during winter and fall, you have to take better care of your property. Obviously, prevention is worth a pound of cure, so here are six building maintenance tips to help you welcome the year's first snowfall with peace of mind.
Check the roof
Before the first snowflake settles on your building's roof, give it a proper inspection. It must be ready to face winter, so that means snow, ice, freezing rain and a lot of water when it all thaws under the heat of the sun. Verify the condition of the shingles, if necessary, and check the vents and chimneys for cracks or other damage that may cause water seepage. You should also clean the gutters. Obstructed gutters can cause water backup or seepage through the roof.
Inspect your heating system
Most buildings in Quebec are heated with baseboard heaters. Some rely on central heating systems, while others use dual-energy systems. In all three cases, fall is the ideal time to maintain or optimize efficiency.
With baseboard heaters, it might be best to install electronic or automated thermostats that help reduce energy consumption.
With central heating systems, you should have the system inspected, clean the ducts and repair damaged parts, if necessary.
In all cases, you should inspect all the rooms in your building to make sure you're not losing heat due to poor insulation.
Insulate your doors and windows
During the maintenance tour of your buildings, pay special attention to the doors and windows to make sure they're not letting cold air into your buildings. The cold air is not only a nuisance for the building's occupants, but also increases the heating system's energy consumption. So make sure the doors and windows are closed properly and sealed airtight. The joints shouldn't have much wear and tear. With windows that remain closed all winter, you can purchase a seasonal sealant from the hardware store that will provide proper thermal insulation once it starts getting cold, and that you can remove easily in the spring.
Keep an eye on the plumbing
Pipes that are not properly protected from the cold can freeze and cause significant water damage. Your building's occupants, whether they're your employees, tenants or condo owners, should know what to do to prevent this from occurring, even if they're away from the building for prolonged periods. For example, a tenant or condo owner who leaves their unit for a prolonged period should set thermostats at a certain minimum temperature to avoid freezing, and the faucets should work normally in case it warms up.
Prepare for snow removal
Regardless of the type of building, make sure access routes are cleared of snow throughout winter. You may want to consider contracting a snow removal professional as part of your winter maintenance plan. Other than snow removal, you should also implement de-icing measures for the parking areas, entrances and alleys to avoid accidents and injuries.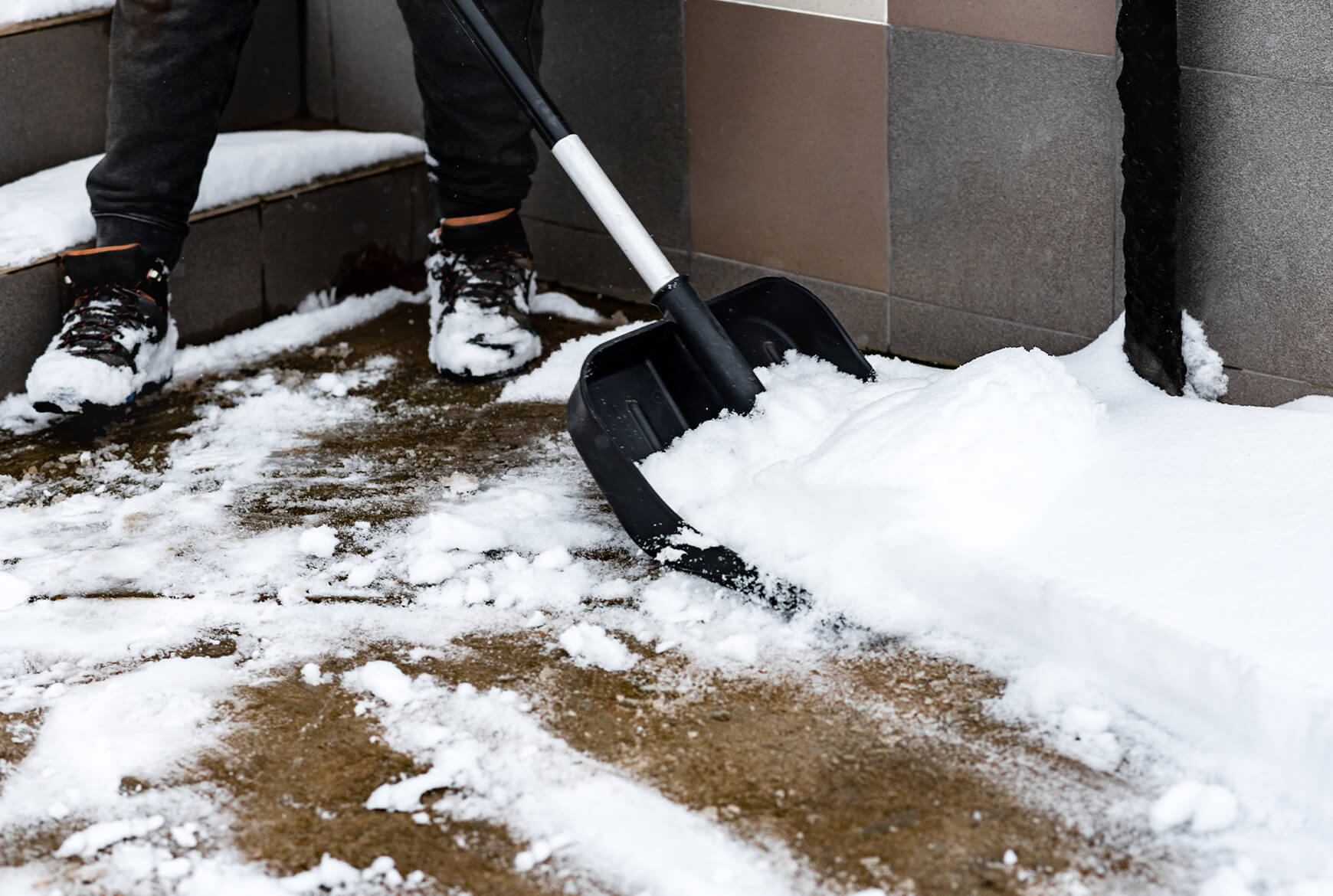 Steer clear of nasty winter surprises
Some areas of your building may require special attention once winter and the first snowfall arrive. Other than the usual access routes, you should also ensure that exits and emergency staircases are always cleared of snow.
Beneva

is becoming Beneva
Welcome to our world! The one that protects yours. SSQ Insurance will join us later. We'll keep you posted!