Dazzle them with your seasonal decorations, but do it safely
The days are getting shorter, the terraces are deserted... But seasonal decorations are here instead to inject a little life in our businesses and lives.
These decorations do come with some risk, however. Improper or excessive use can create incidents such as a fire, electrocution or injury. Here's a guide to help you decorate safely for Halloween and the holidays.
The Halloween pumpkin
For the little ones – including adults who are still young at heart – Halloween is the most fun holiday of the year. By following these tips for your business or building, you will reduce the risk of turning your spooky decor into a horror movie.
The painted or drawn pumpkin comes with no risks. No chance of getting hurt carving it up or lighting a candle inside it. It's also much easier to prepare than a carved pumpkin.
The traditional jack-o-lantern is still a very popular choice, and rightfully so. These days, there are a world of options to choose from to light up the pumpkin other than using a candle, to avoid starting a fire or getting burned:
Replace the wax candle by a LED candle. You can find them in stores like Dollarama.
If you're looking for something more original, you can go with lights that change colour.
You can also go with what you have at hand. A flashlight, for example, could do the trick. Or, by setting up your pumpkin by an electrical outlet, you can use Christmas lights.
If you really have your heart set on using a candle, here's how you should proceed to reduce the risk of injury or fire:
Place the candle on a surface large enough to gather the dripping wax.
Carve the hole on top of the pumpkin to let the heat escape.
Don't use candles with multiple wicks. The flame tends to burn high and wide and can easily light a nearby object on fire.
Lit candles should be far away from curtains and other flammable objects.
Never leave burning flames unattended.
The Christmas tree
For many people, November can be a depressing month. Perhaps you're thinking of installing your tree to brighten up your apartment building hallways or the storefront of your business.
Due to the risk of fire, artificial trees are the safest choice. But if you want a real tree, you're better off waiting until December to get one. If you buy your tree too early, it can dry up and become even more flammable.
Here are a few other precautions to take:
Select a tree that was cut down recently. The fir needles shouldn't come off the branches easily.
Cut the trunk so it's bevelled and place it in a water container. You should water it every day.
Plant it solidly using a tripod.
Place your tree in a low-traffic area, more than a metre away from heaters, fireplaces or other sources of heat.
Stop lighting the lights if the tree is dry.
Send it to the curb as soon as the holidays are over, even earlier if the needles start falling off.
To dispose of the tree, contact your municipality for information about when the trees are picked up. Most cities have implemented a tree recycling program.
Lights
For Halloween or the holidays, you may use wreaths or lighted garlands to decorate doors or windows in your building or business. Here are a few tips to make it shine without starting a fire.
Prior to installation
Make sure you use the right type of lights. Some are made to be used indoors while others are made for the outdoors.
Read the manufacturer's instructions and do not go over the recommended wattage.
Inspect each bulb before installing and replace the broken or burnt ones.
Verify the lights and extensions. Throw away the damaged ones, especially if the cable is uncovered.
If you install garlands with lights indoors:
Don't place extension cords in door frames. They could get cracked when the door closes, or someone can trip over them.
Don't hide them under rugs as the trampling can ruin them. They can also overheat.
Avoid plugging in too many items in one outlet. You could overload the electric circuit and cause a fire. Use a power bar if need be.
If you're decorating using ice cubes or sparkling garlands, opt for plastic or unleaded metal models.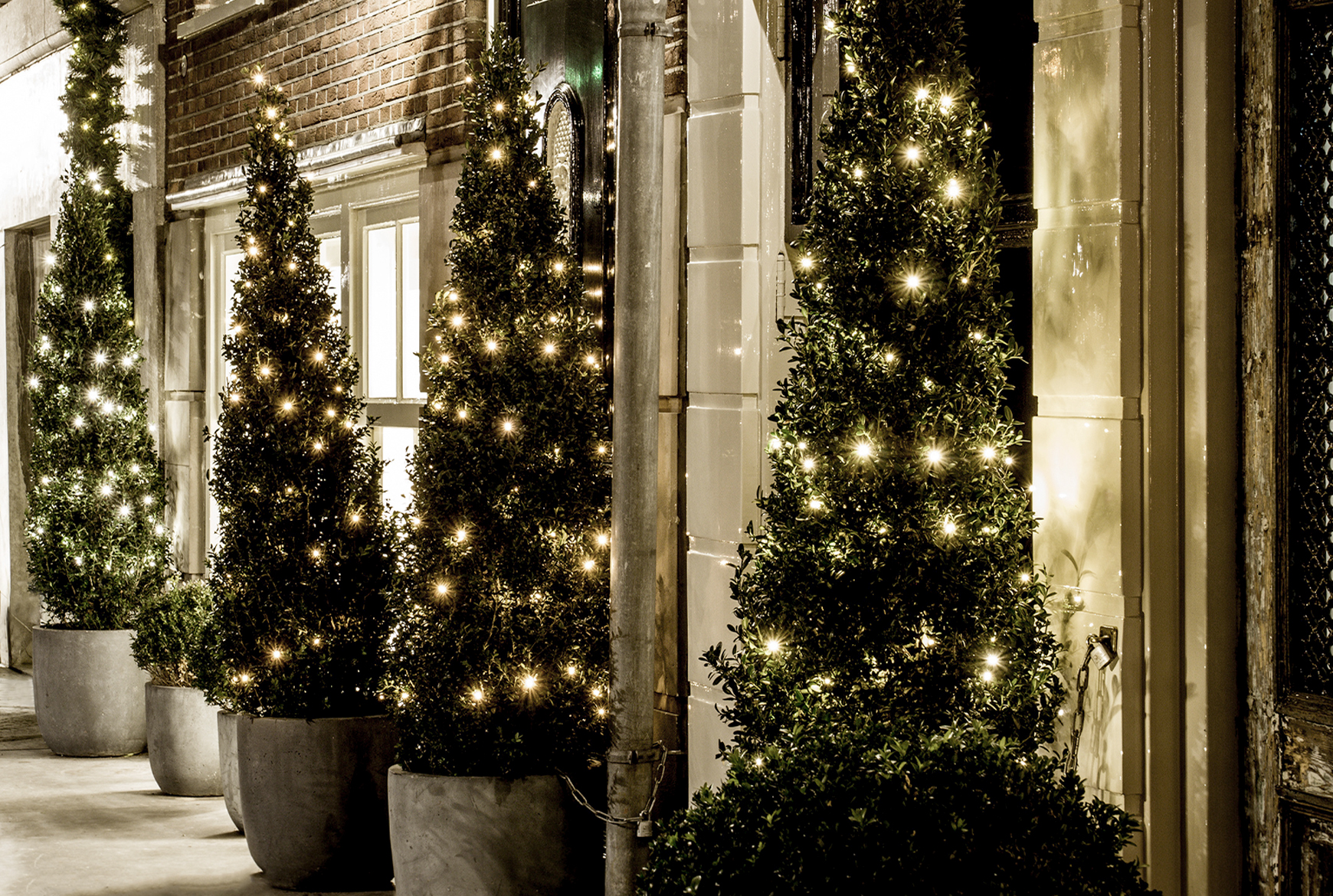 If you install garlands with lights outdoors:
Make sure your outlet has a ground fault circuit breaker.
Make sure you don't overload an electric circuit.
Opt for extension cords made for the indoors, approved by a recognized organization such as the CSA or ULC.
Don't use extra long cords. When you roll up a cable, you can cause an electric shock.
Remember that Christmas lights have a short shelf-life. Once the season is over, unplug them and collect your garlands. This way they won't be damaged by the elements or discoloured by the sun.
And those are the tips we have to offer on this subject. Now it's time to turn your ideas into reality!
Beneva

is becoming Beneva
Welcome to our world! The one that protects yours. SSQ Insurance will join us later. We'll keep you posted!